Chip shortage: Samsung warns of 'serious imbalance'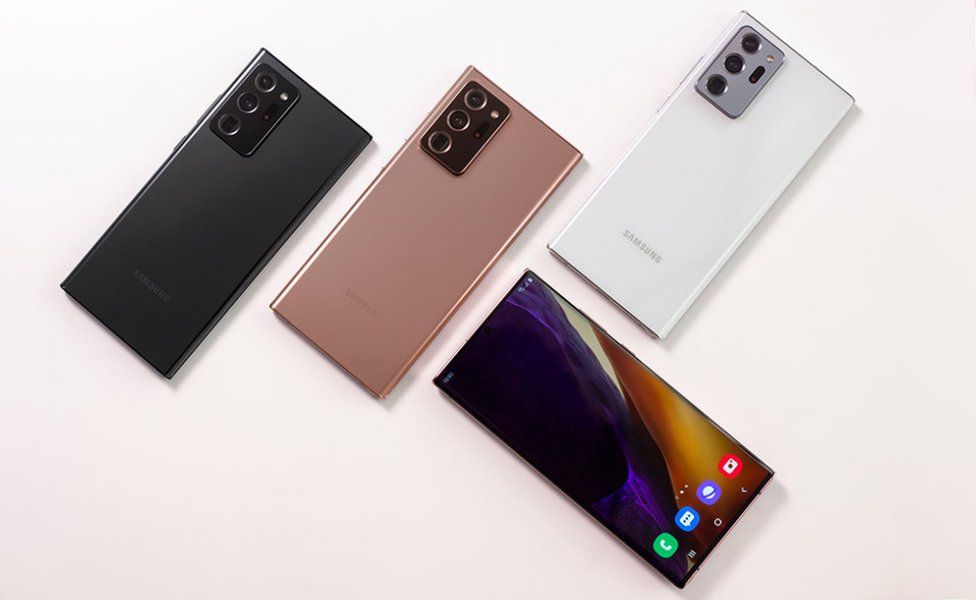 Samsung, the world's biggest computer-chip manufacturer, has warned of a "serious imbalance" in the semiconductor industry, as global shortages cause disruption.
It also said it might skip the launch of the next Galaxy Note smartphone, to streamline its lineup.
There are growing fears market shortages could slow economic recovery after coronavirus.
EU, US and Chinese governments are seeking to boost production.
"There's a serious imbalance in supply and demand of chips in the IT sector globally," Samsung's co-chief executive and mobile chief, Koh Dong-jin, said at a shareholder meeting.
"It is hard to say the shortage issue has been solved 100%."
Samsung was working with overseas partners to meet demand, he added.
The semiconductor shortage began last year, as the pandemic hit.
Suffering from poor sales, car manufacturers cut their orders from the Chinese factories making computer chips.
In response, the chip supply from factories was transferred to other sectors that had high demands.
And unable to retrieve cancelled orders when demand for cars grew, Volkswagen, Honda, Toyota and General Motors all had to reduce production.
Meanwhile, as technology sales boomed, with people staying at home, the other sectors were also affected.
New graphics cards were scarce, Apple staggered the release of some iPhones, and the latest models of Xbox and PlayStation consoles are selling out each time a new stock is announced.
"The semiconductor manufacturers are working hard to fill the gaps in supply," Counterpoint Research partner Peter Richardson said.
"But it will take time before investment translates to more supply.
"This means that shortages for some products may continue for several months - possibly even in to 2022."
However, most consumers were unlikely to feel the impact, unless buying a new car, he added.
Samsung's release of a new Galaxy Note smartphone may now be delayed until 2022, Mr Koh signalled.
As a high-end model, "it might be difficult to release", he said.
"It could be a burden to unveil two flagship models in a year," Mr Koh added.
Quilter Cheviot research analyst Ben Barringer said: "Growing trade tensions between the US and China put the semiconductor industry in uncertainty, even before the pandemic.
"This shortage illustrates how important certain countries have become in terms of supply chain - and how important access to semiconductors is."
And last month's closure of its chip-fabrication plant by adverse weather conditions in Texas had exacerbated Samsung's problems.
Taiwanese research firm TrendForce estimated the shutdown could reduce global smartphone production by 5% in the second quarter of this year.
"They are trying to differentiate between absolute demands and nice-to-haves," Mr Barringer added.