Covid vaccine: Social media urged to remove 'disinfo dozen'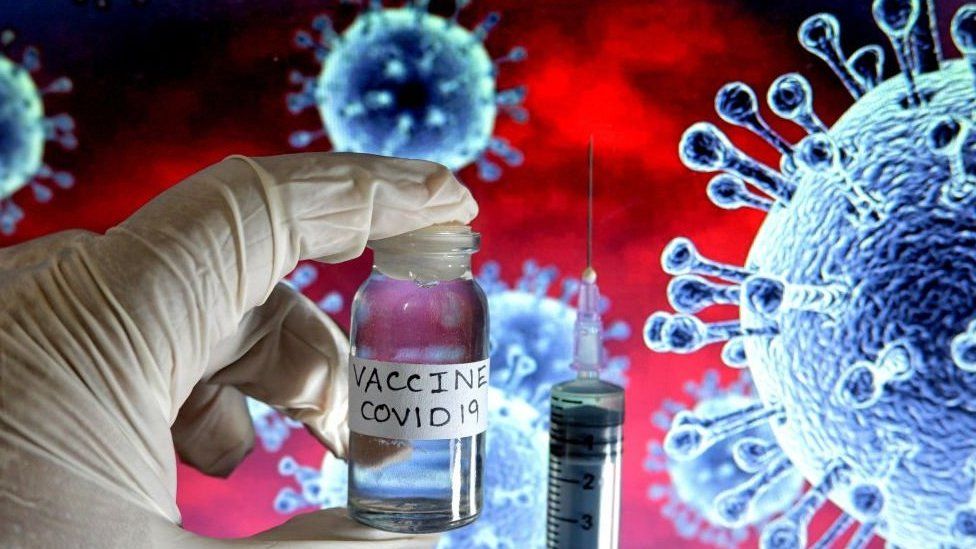 Facebook, Twitter and Google have been urged by a US lawmaker to ban a dozen people who it is claimed are spreading the vast majority of disinformation about Covid vaccinations.
Representative Mike Doyle made the call to remove their accounts during a US congressional session on how the three firms were dealing with fake news.
He challenged Mark Zuckerberg, Jack Dorsey and Sundar Pinchai to deplatform the dozen people immediately.
None have responded to the call so far.
Facebook said that it was looking into the matter to see if the accounts violated its community standards.
Twitter and Google have not responded to the BBC on the specific request to remove the accounts.
The Center for Countering Digital Hate (CCDH) analysed more than 812,000 Facebook and Twitter vaccine-related posts and found that 65% of anti-vaccine posts came from what it called the "disinformation dozen".
"Anti-vaccine activists on Facebook, YouTube, Instagram and Twitter reach more than 59 million followers, making these the largest and most important social media platforms for anti-vaxxers," the report said.
Three of the 12 have been removed from at least one platform but none have been removed from all. Among the dozen are Robert F Kennedy Jr, a nephew of the former US president who leads an anti-vaccine group; Dr Joseph Mercola; and Ty and Charlene Bollinger.
Twelve state attorney generals have also written to Mr Zuckerberg and Mr Dorsey asking them to remove "a small group of individuals who use your platforms to downplay the dangers of Covid-19 and spread misinformation about the safety of vaccines". They cited the CCDH report.
A committed minority of online activists have become central to the spread of anti-vaccine conspiracy theories on social media.
The group dubbed the "disinformation dozen" by this latest report is made up mainly of seasoned anti-vaccine activists and figures known for promoting alternative medicine.
They have significantly grown their online followings during the pandemic, with some brandishing scientific expertise in order to push harmful conspiracies.
Two of the twelve - Dr Rashid Buttar and Dr Sherri Tenpenny - feature in a video that promotes falsehoods about the coronavirus vaccine, which I investigated for BBC Panorama. It has scared people in the UK from getting Covid jabs.
Now pressure is growing on social media companies to act on the accounts of these individuals - or better explain how they are not in violation of their policies about disinformation that causes harm.
Alternative medicine entrepreneur Dr Joseph Mercola, who has more than three million followers across Facebook and Instagram, is on the list.
Also featured are influencer duo the Bollingers - a married couple who have promoted claims that that Microsoft founder Bill Gates wants to use the coronavirus vaccine to inject everyone with microchips.
The Instagram account of campaigner Robert F Kennedy Jr - perhaps the best-known anti-vaccine influencer - has already been removed, but not his Facebook page, where he promotes similar vaccine misinformation.