Police bust 'world's biggest' video-game-cheat operation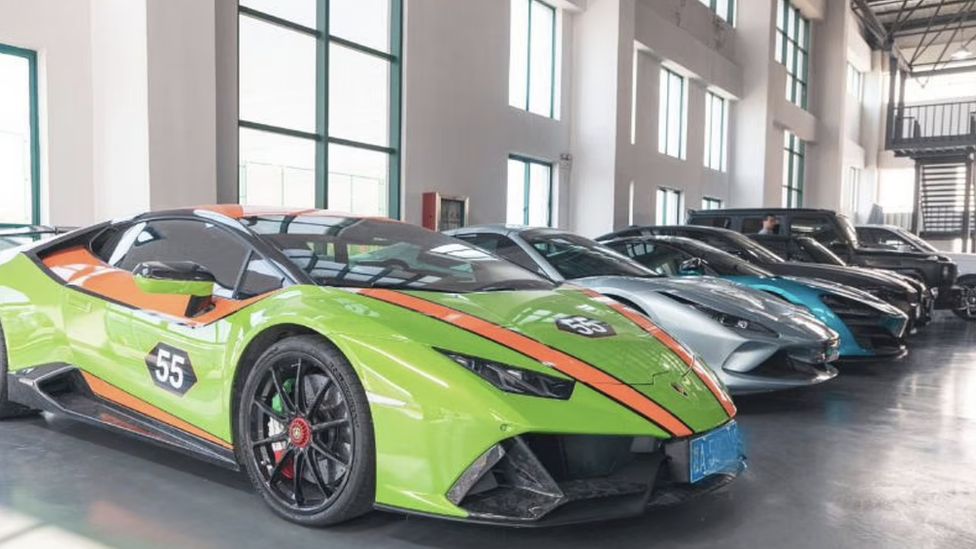 A collaborative effort between Chinese police and gaming giant Tencent has led to the closure of what police say is the biggest ever video-game-cheat operation.
The gang designed and sold cheats to popular video games, including Overwatch and Call of Duty Mobile.
Roughly $76m (£55m) in revenue was made by the organisation which charged a subscription fee to clients.
Police seized assets worth $46m, including several luxury cars.
The operation was called "Chicken Drumstick", and had a website selling to "hundreds of countries and regions", local media reported.
Subscription prices for users began at around $10 a day, and up to $200 a month.
Kunshan police found and destroyed 17 cheats and arrested 10 people in connection with the ring.
It said it was the "world's biggest" cheating case due to the large sums of money and games involved.
With players able to win millions in gaming tournaments around the world, a crackdown on cheating has intensified in recent years.
Cheating in gaming is as old as gaming itself.
But with the rise of player-versus-player titles and online competitions, cheating is no longer just about giving yourself an advantage over the computer baddies.
Cheating is literally ruining gaming and large companies like Tencent know it.
This latest operation shows how seriously the Chinese company, and other games-makers, are taking the issue.
It comes off the back of large public displays of aggression towards cheaters in other titles like Warzone and Fortnite.
The story also shows just how lucrative these cheat-hacking operations have become.
What used to be a cottage industry of hackers exposing glitches in the code of games has now become a massive criminal enterprise.