China: Children given daily time limit on Douyin - its version of TikTok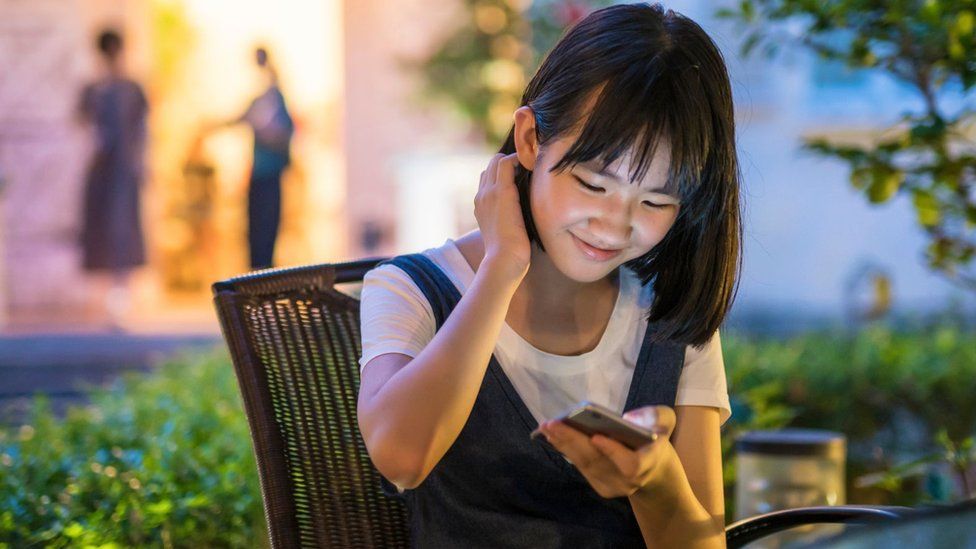 Douyin, China's version of TikTok, will limit use of the platform for children to 40 minutes a day.
The rules will apply to users under 14, who have been authenticated using their real names, and who will be able to access it between 06:00 and 22:00.
Parent company Bytedance announced the app's Youth Mode in a blog post, saying it is the first short-video company in the industry to have these limits.
It comes as China cracks down on teenagers' use of technology.
According to Douyin's user agreement there is no minimum age on the platform, but under 18s must obtain the consent of a legal guardian. On sister app TikTok the minimum age is 13.
New educational content - including science experiments, museum exhibitions and historical explainers - has been launched by Douyin as part of Youth Mode.
"Yes, we are more strict with teenagers. We will work harder to provide quality content so that young people can learn and see the world," the post said.
Analysis - Kerry Allen, BBC China media analyst
These regulations on China's version of TikTok have been a long time coming.
For the last three years, official media has been warning that the growing amount of time young Chinese people are spending on the internet is having an impact on their physical and mental health.
Data from social media agency We Are Social suggests that Chinese people frequently spend more than five hours a day online, two hours of which is on social media.
Although this data doesn't include those under the age of 16, online learning has been very present in young Chinese people's lives over the last year because of Covid-19. Added to that, official broadcaster CGTN says 95% of China's youth population is online nowadays - 183 million minors.
Douyin, much like TikTok, is particularly popular with young audiences, and so China's top regulator, the Cyberspace Administration of China, has urged it to "create a good cyberspace environment for the healthy development of young people".