Welcome to Reporters and Explainers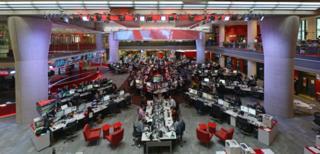 Welcome to our new online initiative to bring together and showcase the best analysis, expertise and insight each day from BBC News.
We are launching two new sections on the website:
The Reporters will be the place to go for analysis and insight from all the specialist on-air editors, other senior specialist correspondents and some external experts.
Explainers will be the place to go for concise, simple answers to key questions in the news, data visualisations and analysis in video form.
We have a great wealth of expertise underpinning our daily journalism, much of which is already well represented online, but we hope this new initiative will help give greater prominence and focus to one of the greatest assets of BBC News - the in-depth knowledge and insight of our on-air editors, specialist correspondents and reporters.