Energy meters users 'cut themselves off' to save costs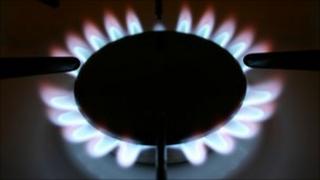 Hundreds of thousands of UK households with pre-payment meters have chosen to go without energy at least once in the past year, a consumer group has said.
Consumer Focus blames a lack of cash and inconvenience, and urged suppliers to make meters cheaper and simpler.
It claims 1.4 million people, many in vulnerable groups, effectively cut off their own energy.
The group's estimates are based on 5,726 interviews, 764 of which were with pre-payment meter users.
It believes nearly nine million people live in homes where gas and electricity is paid via a pre-payment meter.
Half of the households that effectively disconnected their energy supply last year included someone with an illness or disability, with two in five housing children under the age of 16, it said.
Energy companies said they do a huge amount to help vulnerable customers.
An industry body also said safeguards were in place to prevent those who were short of cash from being disconnected.
'Second-class service'
Consumer Focus chief executive Mike O'Connor said many customers liked pre-payment meters - even though they were more expensive - because it gave them control over their budget.
But he said even though some people were choosing not to top up their meter, there was a concern "hundreds of thousands of vulnerable consumers were walking a tightrope between topping up their energy to stay warm or buying a decent meal".
"Paying for a service in advance shouldn't mean getting a second-class service.
"Energy firms could transform the experience of customers by bringing pre-payment meters into the 21st century, making it easier to top up and avoid being cut off," he said.
The consumer group also called on suppliers to make it easier for people to top up their energy credit by introducing online, cashpoint and text message facilities.
It has also urged them to conduct better checks of vulnerable consumers before meters are installed - and to guarantee they would not be cut off at night or at the weekend.