Briton killed by suicide bomber in Iraq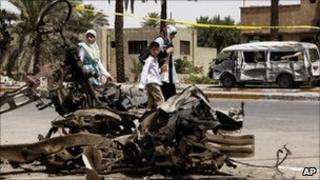 A British national has been killed by a suicide bomber in Iraq, the Foreign Office has confirmed.
The attack happened as a convoy of cars used by a British private security company drove through the northern city of Mosul on Monday morning.
The Foreign Office has yet to release the name of the individual, but said next of kin had been informed.
Local police said five Iraqi civilians were injured. Some reports say three other foreigners were also killed.
A Foreign Office spokesman said she could not confirm the name of the security company involved.
Mosul is regarded as a hub for Sunni Muslim insurgents.