Trials without juries 'must be last resort'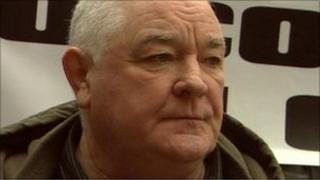 Trials without juries in serious criminal cases must only be held as a "last resort", the Lord Chief Justice of England and Wales has said.
Ruling on two Court of Appeal cases, he said judge-only trials could only be ordered where "a real and present danger" of jury-tampering was certain.
But if a jury had to be discharged during a trial, the judge could deliver a verdict on his own, Lord Judge said.
Four armed robbers were jailed after a historic trial without a jury in March.
After allegations of jury tampering at a previous trial, the case was the first criminal trial for more than 350 years to be heard in a Crown Court in England and Wales without a jury.
The gang were found guilty of robbery and having a firearm with intent to commit robbery after they raided a warehouse near Heathrow Airport in February 2004, making off with £1.75m.
Sitting with other senior Court of Appeal judges in London on Friday, Lord Judge allowed appeals by defendants in two separate cases against rulings of Crown Court judges that their trials should be conducted by a judge alone.
A judge at Birmingham Crown Court and another at Sheffield Crown Court had made their orders in relation to a "real and present danger" of jury tampering.
'No justified complaint'
Delivering his ruling, Lord Judge said: "We must emphasise as unequivocally as we can that, notwithstanding the statutory arrangements introduced in the 2003 Act (Criminal Justice Act) which permit the court to order the trial of a serious criminal offence without a jury, this remains and must remain the decision of last resort."
He said a trial without a jury could only to be ordered if a court was "sure" the danger of jury tampering was certain - and that, despite any reasonable steps that might be taken to prevent it, the likelihood of such tampering was "so substantial" the interests of justice required a trial to be conducted without a jury.
Except in "extreme cases" - where necessary protective measures constituted an unreasonable intrusion into the lives of jurors - "the confident expectation must be that the jury will perform its duties with its customary determination to do justice," he said.
But, he said, if during the course of any trial, "attempts [were] made to tamper with the jury to the extent that the judge feels it necessary to discharge the entire jury, it should be clearly understood that the judge may continue with the trial and deliver a judgment and verdict on his own".
"The principle of trial by jury is precious, but in the end any defendant who is responsible for abusing this principle by attempting to subvert the process has no justified complaint that he has been deprived of a right which, by his own actions, he himself has spurned," he said.