Prison apologises to Muslim inmates given pork in error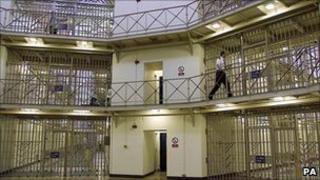 A prison has apologised for serving Muslim inmates burgers containing pork.
An investigation was launched on Monday after Muslim inmates at HMP Ford - an open prison in West Sussex - said they were given pork burgers.
The inmates complained after seeing packaging for the burgers which displayed pork ingredients.
Eating pork is considered a sin by Muslims. A prison service spokesman said the governor was apologising to all 20 prisoners affected.
"On Saturday 24 July, 20 Muslim prisoners at HMP Ford were mistakenly served burgers containing 4% pork," said the spokesman.  
All other Muslim prisoners were served halal meals as normal, he said.
"A thorough investigation has found that the mistake was human error.
"A review into the storage of food has been initiated. The prison is continuing to work with the Muslim chaplain on this matter and the governor is apologising to all the prisoners affected."
Umar Abdullah, an imam in West London, said more needed to be done to ensure the mistake was not repeated.
He said: "The Muslims who consumed the pork did not incur any sin because they did not intentionally eat it. This was human error but we need to ensure that this kind of thing doesn't happen again.
"Mentioning a percentage is trying to diminish the seriousness of what has happened. The fact that it contained any pork is all that matters to a Muslim."