Criminals fight asset seize bids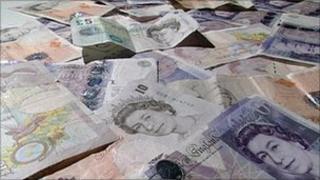 Criminals fight attempts to seize their assets "every step of the way", a senior investigator has said.
The head of the Serious Fraud Office (SFO) proceeds of crime unit said offenders are using every opportunity to obstruct inquiries.
Barrister Robert Amaee's comments followed the SFO's annual report which revealed it seized just £2.6m during the last financial year.
The agency is investigating crimes worth £6bn.
The SFO said it aimed to seize far greater amounts in the future and had improved its procedures to intercept stolen cash and assets before they could be hidden away.
Mr Amaee said: "It is in the interests of bad guys to fight it every step of the way. Even when you get an order, enforcing it is another problem.
"It is quite easy for them to challenge it every step of the way because they know it is in their financial interests to do it. We have taken a conscious decision to focus on this and it is now at the core of everything we do."
The SFO has set up a unit of 17 staff, including investigators and solicitors, aimed at tracing and securing criminal assets.
It has more than doubled the number of confiscation orders from 12 in 2008-9 to 28 in 2009-10.
Compensation
One order was secured for almost £1.5m, of which £59,000 will be given to a 69-year-old victim who is suffering from cancer.
The annual report showed funding for the SFO, which employs around 300 people, will drop from £40m in the last financial year to £34.7m.
SFO director Richard Alderman said he wanted to deter fraud by prosecuting those who "live off hardworking and vulnerable people".
He said: "Where justified, we want to see them sent to prison and we aim to confiscate the proceeds of their crimes and compensate their victims and, where appropriate, get them debarred from running companies."
Last week, the Serious Organised Crime Agency (Soca) admitted it had only collected £17.2m against a target of £39m.
The home secretary announced the formation of a new national crime-fighting agency to replace Soca in proposals outlined last week.