A mother's lengthy search for her kidnapped child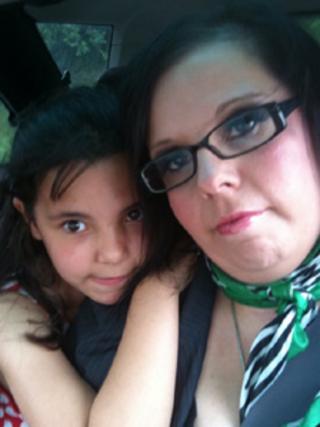 When Sarah Taylor's ex-husband abducted their daughter and took her back to his native Libya, she had no idea of the long battle she would face to see her only child again.
In May 2007 Fawzi Abu Arghub told Ms Taylor he was taking daughter Nadia, then four years old, to a party, but instead he headed to the airport, with no plans to return the girl to her home in Wigan in Greater Manchester.
It took nearly three years for Ms Taylor to bring Nadia back to the UK from Libya - a country that has not ratified the Hague Convention on child abduction - and she said the process was a long and difficult one.
Preventative action
The 34-year-old civil servant said: "I spent so much money trying to get her back - I even moved to Libya and had to go through the courts there in order to seek custody of her.
"I had to sell my house and my car in the UK and I spent hours just looking for her. It was only when she was finally in my arms at the police station last year that I felt able to relax."
She said she was concerned by Foreign Office figures that show that the number of British children abducted by a parent and taken overseas has increased in the past year, and said she wished the UK had more measures in place to stop all abductions in the first place.
"These countries that are not signed up to the Hague convention - they're unlikely to do it now, so our government needs to do more to stop the problem happening in the first place.
"My husband took Nadia's passport and nobody stopped him at the airport. Nobody asked if he had my permission to take her.
"I saw CCTV footage of him taking her just hours after she got on the plane and it broke my heart.
"She was a British citizen who was born here and had lived all her life here but she was taken."
She said: "It was a real fight to get her back but there was no way I was going to let her live without her mother."
A few months after Nadia was taken, Ms Taylor went to Libya with the help of a charity, and saw her daughter, but she had only two weeks of supervised access.
"It was so upsetting and I didn't want to go home without her but I had no choice."
"I even dropped the kidnapping charges but it didn't help.
"Eventually I moved to Libya after finding out that as long as I could show I could support Nadia, I would be able to get custody of her. The court granted this but then my husband started hiding her and I couldn't find out where she had gone."
Her daughter was returned to her only after the former Prime Minister Gordon Brown and the Libyan leader Colonel Gaddafi became involved in the case.
"When I first saw her again after two and half years, she only spoke Arabic and it took a bit of time to be able to communicate with her again, but she's my daughter and I would do anything for her."
Ms Taylor and Nadia returned to the UK in February this year and Nadia has now settled at school and speaks English fluently.
"She's a year behind at school because of what she's been through and she doesn't speak about her father, although we do talk about him to her," her mother said.
"I've invited her father to come and see her but I don't want to build Nadia's hopes up. I just never want to go through all that again."