Two north Wales men questioned over explosives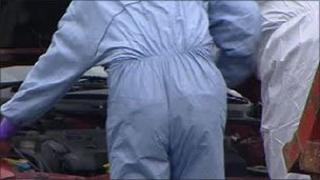 Two men from Gwynedd are being questioned over possible explosives offences.
The men, 52 and 21, were arrested at separate addresses in the Caernarfon area on Friday in a joint operation by North Wales Police and the Metropolitan force.
They were taken to a central London police station where they are being questioned.
Meanwhile, searches have been carried out in two locations.
The men were arrested under Section 4 of the Explosives Act.