Student visas policy reviewed to minimise abuse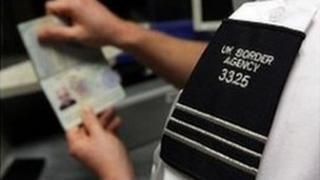 A review of student visas is to be held after the number of students coming to the UK rose by one third last year.
Home Office figures show the level of non-EU students coming to Britain increased by more than 75,000 to about 300,000 in the 12 months to March.
Immigration minister Damian Green said a "thorough evaluation" of the system would be held to try to minimise abuse.
Earlier this year the previous government introduced tougher student visa rules, following its own review.
According to current Home Office statistics, some 313,011 non-EU students were granted visas in the 12 months up to March, bringing with them 31,385 dependants.
The figure compares with 235,295 students and 24,780 dependants the previous year.
Mr Green said: "We are committed to attracting the brightest and the best to the UK, and welcome legitimate students coming here for study.
"However, in the past there has been significant abuse of the student route, and we need to ensure that every student who comes to the UK is genuine.
"I am undertaking a thorough evaluation of the student system over the coming weeks and months and I will introduce new measures to minimise abuse and tighten the system further," he said.
English language rules
In February the former Labour Home Secretary Alan Johnson announced new rules to try to stop people using the student visa system to remain illegally in the UK.
Under the new system, applicants were required to speak English to near-GCSE level, and those on short courses were no longer allowed to bring dependants.
However, last month a number of English language schools won a High Court battle over the language restrictions.
English UK, which represents 440 language schools, said it was "absurd" that students were being required to know English before they came to Britain to study it.
It argued in court that the Home Office should have brought the issue back to Parliament for proper debate, and the judge agreed.
Following the ruling the coalition government said it was reviewing English language requirements across the visa system.
Also this year, student visa applications from Nepal, northern India and Bangladesh were suspended amid a big rise in cases.