UK troops in Afghanistan operation reach Saidabad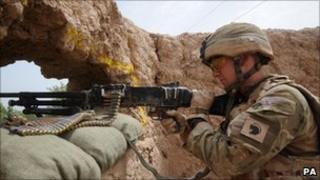 British troops targeting a Taliban stronghold in southern Afghanistan have entered the town of Saidabad.
The forces are part of Operation Tor Shezada, which has been trying to clear the insurgent stronghold in central Helmand for the last four days.
The troops entered the town, in the Nad Ali district, unopposed.
The military have stressed that they still have a long way to go and roads into the town have not yet been cleared of improvised explosive devices.
Saidabad is one of the areas that UK forces were unable to clear during Operation Moshtarak earlier this year.
As many as 180 insurgents are believed to use the town as a base.