BA changes child seating policy following court case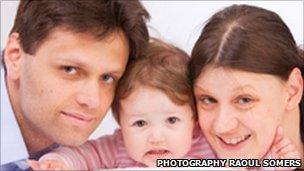 British Airways has changed its longstanding policy of banning lone male travellers from sitting next to unaccompanied children on its flights.
The airline had been sued by traveller Mirko Fischer who said the policy was discriminatory - something BA denied.
The case was settled and BA agreed to a review. Unaccompanied children will now be seated in a special area on planes.
Mirko Fischer said that he was delighted and added: "It is a victory for common sense."
Mr Fischer took the airline to court earlier this year in a bid to overturn the policy as he felt it contravened the Sex Discrimination Act.
He said he felt staff had treated him as if he was a potential "child molester" and humiliated him in front of other flyers.
Last year he was on a flight from London back to his home in Luxembourg when his pregnant wife Stefanie asked him to swap seats so she could sit next to the window.
He took her middle seat but cabin crew, who mistakenly believed he was alone, told him to move back to his original seat as he had ended up sitting next to a boy he did not know.
In June Mr Fischer told the BBC: "I felt humiliated and outraged. They accuse you of being some kind of child molester just because you are sitting next to someone."
BA apologised to the businessman but denied the policy, which has been in place for more than a decade, was discriminatory.
BA admitted sex discrimination only in Mr Fischer's case and agreed to pay him £2,161 in costs and £750 in damages.
But the airline has now confirmed that it has changed its stance and would ensure that from now on, the seating of children would be carried out in a "safe but non-discriminatory manner".
In a statement, BA said: "We carry tens of thousands of unaccompanied minors every year and take great pride in the service that we provide to them and their parents.
"We have offered this service on all flights for many years for children aged between five and 11 years old, who are travelling alone.
"Given that some of these flights last up to 13 hours and are overnight, we take the responsibility of caring for these children, whose safety and security has been entrusted to us, extremely seriously.
"There is a specific seating department which has a range of guidelines to ensure that we place in an appropriate seat.
"On some services, this will be in a specially created Unaccompanied Minors zone within a short distance of the cabin crew in the galley.
"We have recently changed our internal advice to our seating and airport teams to ensure that the seating of unaccompanied minors is managed in a safe but non discriminatory manner."
Mr Fischer told the BBC News website: "I am delighted with this. It is a good outcome and is all that I hoped for all along. I hope this case will now set a precedent with other airlines which do this.
The father-of-one said he had had a lot of positive feedback about this attempt to fight for men's rights and added: "It was a policy which was over the top and people appreciated what I was doing.
"This is a victory for common sense."
Mr Fischer donated the damages payout he received and £2,250 of his own money to the child protection charities Kidscape and Orphans in the Wild.
In the UK, it is up to individual airlines to decide on how to treat unaccompanied minors.
In 2005 it emerged that Australian carrier Qantas and Air New Zealand had similar policies to British Airways.
Qantas defended the policy and said it "reflected parents' concerns" while Air New Zealand said no specific policy was in place but it did prefer seating unaccompanied children next to female travellers.
It is not known whether either airline will make any changes in light of BA's decision.
Related Internet Links
The BBC is not responsible for the content of external sites.