Call to cut number of minor offences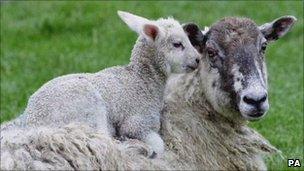 Criminal laws dealing with many petty offences should be scrapped, according to the body responsible for reviewing the law in England and Wales.
The Law Commission said regulatory bodies should only seek criminal sanctions in serious cases, with minor offences coming under civil law, usually dealt with by fines.
It said "civil penalties are quicker and cheaper to enforce".
Since 1997, more than 3,000 criminal offences have been created.
The commission estimates annual savings of £11m could be achieved if the regulators in areas such as farming, food safety, banking and retail sales switched from prosecuting alleged offenders within the criminal justice system to taking action under civil law.
In its report, the commission said: "If a very large number of offences are being created, but these offences are not being used, resources put into creating them are being wasted.
"Further, ordinary people and businesses are being subjected to ever-increasing numbers of what, in all probability, will turn out to be illusory or empty threats of criminal prosecution."
The report's author, Jeremy Horder, added: "Relying on the criminal law to deter and punish risky behaviour in regulatory contexts may be an expensive, uncertain and ineffective strategy.
"People who breach regulations will often discover that civil fines can be higher than the penalties imposed by the courts."
Since the late 1980s, an increase in the number of agencies with powers to make criminal laws has seen thousands of new offences added to statute book.
In 2008 alone, for example, the Department for the Environment, Food and Rural Affairs created more than 100 criminal offences in a single parliamentary act, aimed at reducing the spread of BSE, the commission said.
The commission said nearly three times as many pages were written in Halsbury's Statutes of England and Wales between 1989 and 2008 than in the 637 years from 1351.
It said many of the new laws are "rarely used" and that "the steep increase in numbers of criminal offences since 1997 has not led to a corresponding increase in prosecutions and convictions".
While declining to single out individual public bodies, or any laws, for particular criticism, it highlighted one example from the Home Office.
It says a section of the 1996 Asylum and Regulation Act was designed to punish illegal immigration, yet there was only an average of one prosecution a year between 1998 and 2004.
Such cases cost as much as £2,000 each to prosecute, but could only result in a fine of less than £1,000.
In contrast, the new UK Border Agency has the power to impose fixed civil penalties which are cheaper to administer.
The Law Commission report said: "Businesses and individuals should generally not be penalised by the criminal law if they have made real efforts to comply with laws."
Civil penalties "may also be fairer to individuals and businesses targeted, in that they involve less uncertainty and delay," the commission added.
The commission's review, which was requested by the Ministry of Justice and the Department for Business, Innovation and Skills, is open for comment until 25 November.
An MoJ spokesman told BBC News: "The government is committed to preserving individual freedoms, and reducing the number of unnecessary criminal offences is an important step toward achieving this.
"We welcome this consultation by the Law Commission and will examine the outcome with interest."
Related Internet Links
The BBC is not responsible for the content of external sites.