England footballer wins continuation of gagging order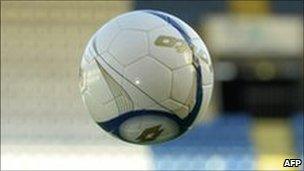 An England footballer has won a continuation of a High Court gagging order preventing the "misuse" of private information about him.
An injunction blocking publication of allegations about his private life was originally granted to the sportsman on 19 August.
The move came shortly after another England international player was granted a similar court order.
The terms of the orders prohibit either of the footballers from being named.
The latest ruling was made by Mr Justice Kenneth Parker, sitting in London. The initial injunction was granted by a different judge.
Before the proceedings went into private session, Hugh Tomlinson QC, for the footballer, stressed it was not a so-called super-injunction - one which even prevents publication of the fact an injunction has been granted.
Mr Tomlinson said: "It is an injunction which does not seek to conceal its own identity, but seeks to conceal the identity of the claimant and the defendant because it is an injunction which relates to private information."
The footballer's lawyer then called for proceedings to be held in private, because he said hearing the case in open court would "defeat the object of the hearing".
The judge said it was indeed "an appropriate case to be heard in private".
There has been increasing concern over the use of injunctions to stop reporting of potentially embarrassing revelations.
There was outrage last year after an injunction granted to the Swiss multinational Trafigura appeared to restrict what MPs could say in Parliament.
The footballer's injunction will now continue until a further order or other court action.