Q&A: News of the World phone-hacking scandal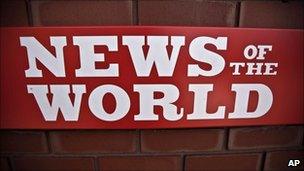 The row over phone-hacking by journalists has led to the closure of the News of the World newspaper, the establishment of the Leveson Inquiry, an MPs' inquiry and the launch of three police investigations.
The BBC takes a look at the key questions it poses.
Related Internet Links
The BBC is not responsible for the content of external sites.