Government denies £2.5bn sickness benefits cut agreed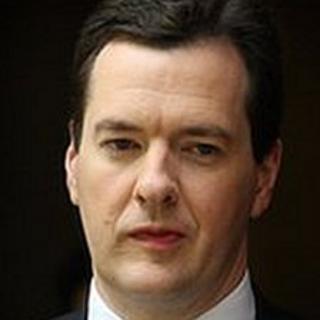 The government has played down reports that ministers have agreed to cut £2.5bn from benefits paid to those who are too sick to work.
A letter leaked to the Observer suggests ministers have agreed to cut the money by 2014-15 from the employment and support allowance.
The government says the letter, written in June, is out of date. Minister Danny Alexander said: "Things have moved on".
Labour's Yvette Cooper said it would hit "the sickest people".
Chancellor George Osborne announced last week that the government was planning to cut a further £4bn from the annual welfare bill, on top of the £11bn announced in June.
The Observer claims that, in a leaked letter written by Chancellor George Osborne to Work and Pensions Secretary Iain Duncan Smith on 19 June, Mr Osborne said cuts had been agreed to the budget for Employment and Support Allowance (ESA) - the successor to incapacity benefit.
Mr Osborne wrote: "Reform to the Employment Support Allowance is a particular priority and I am pleased that you, the prime minister, and I have agreed to press ahead with reforms to the ESA as part of the spending review that deliver net savings of at least £2.5bn by 2014/15."
Shadow work and pensions secretary Yvette Cooper told the BBC: "I think this is deeply unfair because this is not about getting people into work, this is about hitting the people who the government has itself agreed are those who are genuinely too sick or disabled to work."
She said if the letter was just part of negotiations "then it's a pretty crude and nasty way to go about negotiations".
A Department for Work and Pensions spokesman said "no figure had been agreed" and the letter was "part of the ongoing negotiations" taking place ahead of the spending review.
'Fair' savings
Chief Secretary to the Treasury Danny Alexander told Sky News that as welfare spending made up nearly £200bn - it had to be looked at in the context of the comprehensive spending review.
"The context is one where we have to make significant savings in public spending to deal with the huge deficit that we inherited from the previous Labour government," he said.
"But things have moved on since June, in the sense that Iain Duncan Smith has published an excellent consultation paper looking at much wider and more radical reform of the welfare system."
He added: "Of course we are looking for significant savings in the welfare system. Savings that are fair; savings that encourage people to get out to work."
October's spending review is likely to be the toughest in a generation, with most government departments having been told to prepare packages of cuts worth between 25% and 40%.