Leaked list suggests 180 quangos to be abolished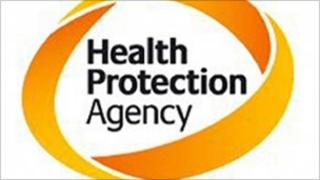 Proposals to abolish 180 quangos and merge a further 124 have been seen by the BBC's Politics Show.
The UK Film Council and Museum, Libraries and Archives Council are among taxpayer-funded bodies proposed for abolition.
The list, dated 26 August, includes groups linked to all major government departments.
The Cabinet Office has ordered a leak inquiry and says it regrets any "uncertainty" for employees.
The list of public bodies up for abolition, mergers or other reforms was included in a letter from Cabinet Office Minister Francis Maude to other ministers, written in August.
It appears to confirm the abolition of the Health Protection Agency and Audit Commission, which was already known, but also puts a question mark over the future of dozens of less well-known bodies.
'Substantial reform'
The list suggests 180 quangos will be abolished, 124 merged, 56 retained subject to "substantial reform" and a further 282 retained. Another 100 bodies, including the tourism advisory groups Visit Britain and Visit England, are yet to be agreed, according to the letter.
Among those listed for abolition are the Olympic Park Legacy Company, responsible for planning what happens to the Olympic site after the 2012 Games, the Advisory Committee on Organic Standards and Cycling England - whose functions will be transferred elsewhere.
Postcom and Ofcom are proposed for merger as, are UK Sport and Sport England and the Gambling Commission and National Lottery Commission.
The future of the Student Loans Company, UK Atomic Energy Agency, Central Office of Information, the Carbon Trust and the Environment Agency are yet to be decided, according to the document.
And under the proposals the The School Food Trust would have its status changed to an independent charity, Ofsted and the Food Standards Agency would be kept but subject to "substantial reform".
The Daily Telegraph has published a different, undated list of 177 quangos to be axed.
A spokeswoman for the Cabinet Office would not comment on the leaks but said the government had "made it clear that it is committed to radically increasing accountability and improving efficiency".
'Reducing costs'
She added: "The Cabinet Secretary has this morning asked for an immediate investigation into the leak of a government document on Public Bodies reform. We deeply regret any extra uncertainty for employees that this irresponsible leak has caused".
And a Labour Party spokesman accused the government of "playing politics with people's jobs": "Any government should be looking to cut bureaucracy - but that shouldn't be confused with hitting valuable services in areas where independence is crucial."
Communities Secretary Eric Pickles told the BBC he did not know how accurate the list was adding: "We are certainly looking towards removing a number of unaccountable quangos and reducing their costs but we haven't come to a firm view with regard to the numbers. But we will be making an announcement reasonably soon."
Crossbench peer Baroness Deech, a former head of the Human Fertilisation and Embryology Authority, which is proposed to be abolished and have its functions transferred to other regulators, told the BBC that would not save any money.
"Although I'm all in favour, I'm sure everyone's in favour, of getting rid of as many quangos as possible, this is one that deals with new life, new baby life and health and very important ethical and medical matters.
"It only costs £5m and it's not taxpayers' money. Most of that £5m comes from the patients. Now if you redistribute the functions, you're not going to save anything."