More homeowners 'getting lodgers'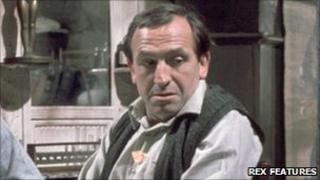 Financial struggles have led to a surge in middle-class families taking in lodgers, according to a survey.
The poll of 1,000 adults found 210,000 UK homeowners now let spare rooms - up 15% in the last three years - reaching levels last seen in the 1960s.
The report from insurer Liverpool Victoria (LV) says 37% of those renting out a room need the income to pay their mortgage.
Average lodger households can make about £4,700 a year, says LV.
According to the Live-in Landlords report, there are now more than 30,000 more young homeowner couples who are lodger-lords than a decade ago.
There has also been an increase of 20,000 high-income lodger-lords letting out rooms over the same period.
Lodger-lords with higher than average income levels are now twice as common as they were in the 1990s.
There is also a growing trend for people to let out rooms to friends.
Two-thirds of lodger-lords now live with friends or acquaintances, compared to the 1960s when the majority of lodger-lords took in strangers.
Spare space
However, taking in lodgers can bring problems. According to the report, one in five lodgers has damaged property, and one in seven has had problems getting the rent.
LV has calculated the average cost of a problem lodger is £307.
More than four in 10 people letting out rooms do not realise they need to tell their insurance company about their tenant either, the survey suggested.
John O'Roarke, LV home insurance managing director, said: "There has been a significant surge in homeowners taking in lodgers to make ends meet - or even just to make the best use of spare space in the home."