Families torn over reliving 7/7 horrors at inquest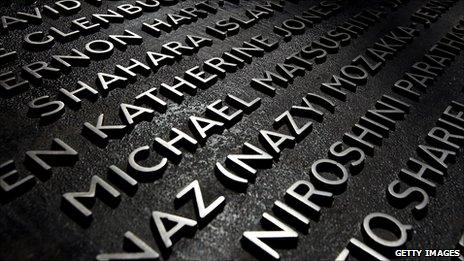 On 7 July 2005, four young British Muslim men carrying rucksacks full of explosives hugged one another amid the bustle at London's King's Cross station before parting company.
Each headed off in a different direction to wreak devastation on London's transport network. The result was 52 morning commuters dead and more than 700 injured, many seriously.
In the five years since, there has been no public inquiry, nor inquest. Until now.
Many relatives of those who were killed hope the inquest, which gets under way later at the Royal Courts of Justice, may give them some answers.
The questions though are not simple - they are as diverse as the people who lost their lives on that day.
Solicitor Clifford Tibber, representing six families at the inquest, says there will be many issues to consider. They include: "What was the response like? Was it fast enough? Could it have been better? What lessons have been learned and what improvements have been made?"
Others though feel the inquest has come too late and say dredging up painful memories will not help anyone.
In the aftermath of the bomb attacks, a number of families campaigned together for an independent public inquiry and inquests, but as their hopes for either faded over the years, many drifted apart.
The five-year wait can be partly explained by related criminal cases that had to be heard before an inquest could begin.
But there remains a frustration that the families' demands for some kind of public hearing seem to have been batted away with excuse after excuse, from costs to claims that MI5 officers were too busy to appear in court.
Mihaela Otto, 46, died with 25 others on the Tube in Russell Square as she made her way to her job as a dental technician in Knightsbridge.
Her older sister, Dania Gorodi, says she will not be in court, despite being vocal in calling for an independent inquiry.
"It's not going to resolve any issues," she says. "I don't think it can bring anything except closure. And if the only purpose is closure, it should have happened sooner.
"There will be people hearing statements about their loved ones. Is that something they want to go through again? No.
"It took me years to deal with the anger. I don't want to feel angry again.
"I was always hoping for the government to put their hands up to say we failed to protect these people - this was the biggest crime in British history. But I don't think it's going to happen."
John Falding sees the inquest as a sop to the public and refuses to play a part.
He had been on the phone to his girlfriend, Anat Rosenberg, when a bomb blew the top off the number 30 bus she was travelling on through Tavistock Square.
His last call to Anat, a 39-year-old charity worker, ended with distant screams.
"I don't see the point of the inquest," he says. "We already know the 'who', the 'where', the 'what' and the 'when'. We will never understand why.
"And we also know the verdict will be unlawful killing. It can't be anything else.
"I don't see what's going to be gained. It's common knowledge they [the security services] took their eye off two of the bombers in the run up to 7 July. That will be reiterated. It's not going to change anything."
During a 2007 court case it emerged MI5 were aware of Edgware Road bomber Mohammad Sidique Khan and his links with a group plotting to blow up several UK targets. At one point officers followed him to his home in Leeds, but no further action was taken.
Graham Foulkes, whose only son, David, was killed in the Edgware Road blast, will be closely following the inquest and hoping more light is shed on the intelligence services' role.
"We have been full of angst and anguish since that day in 2005. All we want is honesty. We're not asking for heads on a plate.
"More and more information has come out that clearly shows the intelligence agencies knew about Khan. They had tailed him and watched him. They failed David and the other victims."
David, 22 and from Manchester, was at the start of a promising career in media sales and planned to move in with his girlfriend to start a family when he was killed.
"When your son is taken away from you, your entire life changes," says Mr Foulkes, who plans to keep up pressure for a separate independent inquiry.
"We have become so frustrated by our insights into the workings of government and have come to realise how little politicians care."
June Taylor knows what it is like for life to change in an instant. She unknowingly said a final goodbye to her 24-year-old daughter at Liverpool Street station five years ago.
She patted Carrie on the bottom and got a peck on the cheek in return. Minutes later a bomb exploded near Aldgate on the Tube that Carrie was taking to the Royal Society of Arts, where she had just been given a permanent job.
"It took 23 minutes [for the emergency services] to get to Carrie. Why did it take 23 minutes? I want honest answers. I want to know if there was a chance for her to survive," says Mrs Taylor.
"We can't have them back but I don't want their deaths to be covered up."
There has been relief for Mrs Taylor and her husband, John, that the inquest is finally here.
The ordeal will never be over, says Mr Taylor, but the inquest will bring an end to a certain chapter in our lives.
So, while questions are posed and witnesses take the stand at the inquest over the coming months, the families of the 52 will go on remembering and missing their loved ones in their own way.
June Taylor will carry on mourning the loss of a daughter and best friend, as Mr Falding makes his twice yearly trip to Israel to visit his girlfriend's grave and tries to get on with life as she would have wanted.
Mr Foulkes and his wife Janet, still wrestling with the hurt, will make sure David's grave is kept clean and tidy and will be leaning on close family and friends for support.
And while Mrs Gorodi will continue to light candles for her sister, she foresees asking herself the same question for the rest of her life: "What was the point?"
Related Internet Links
The BBC is not responsible for the content of external sites.