Gaza-blockade Britons return home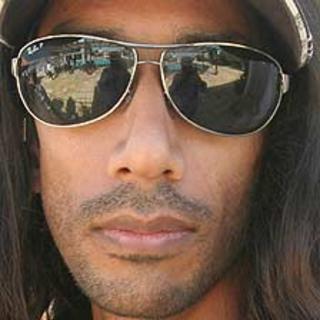 Two Britons have been deported from Israel after a yacht carrying activists aiming to breach the blockade of the Gaza Strip was stopped by officials.
Photographer Vish Vishvanath, 36, of London, and Glyn Secker, captain of the catamaran Irene, have arrived back at Luton airport.
The London-based Jews for Justice for Palestinians organised the voyage.
Israel described the trip as a "provocative joke" and said two warnings to turn back were ignored.
The 10m (32-foot) Irene, which was carrying supplies including medical equipment, textbooks, fishing nets and children's toys, was stopped on Tuesday, two days after setting sail from northern Cyprus.
The other seven people on board came from Israel, the US and Germany.
Mr Vishvanath, 36, the only non-Jewish person on the journey, said he was not an activist himself but was there to document events.
He said armed Israeli commandos took down the Irene's British flag "which is something you're not supposed to do".
Mr Vishvanath said his camera equipment and phone were confiscated and he was "almost strip searched".
"We had a decent night's sleep but at about 9am or 10am we saw a frigate and a gun ship.
"The frigate followed us for quite a way. Then about another four speedboats appeared and another gun ship. In total there were about eight boats."
He said: "About three commandos ambushed me and took all my camera gear. They confiscated my cell phone because it had a camera on it.
"There was a lot of resistance - people just weren't going to play ball - but there was no violence."
Israel says the naval blockade is designed to prevent weapons being smuggled to Hamas militants who run Gaza.
Military officials said the Irene was intercepted within the nautical zone it defines as Gaza waters but "no violence of any kind was used".