Could you turn your hand to verse?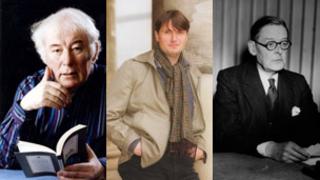 On Thursday the UK celebrates National Poetry Day. Do you have what it takes to turn the news headlines into verse?
Each year, National Poetry Day is marked by events throughout the country from poetry readings to open mic performances.
We are asking you to transform this week's news headlines into rhyming couplets.
Mr Dashwood, Haddenham, Bucks writes:
Cameron gives warning of harsh cuts in his expenses,
In Hungary, the sewage overruns their flood defences.
"Liverpool" gets purchased by the Boston team "Red Sox",
The budget for the military is Labour's fault (says Fox).
Yemen: foreign nationals are subject to attacks,
Here, sources say that soon, all married couples pay less tax.
Boozing while you're pregnant isn't half as bad as feared,
In lighter news, potatoes coloured purple have appeared.
Pursuant to tradition, I will sign off with a thought:
This clearly won't get published, though it just as clearly ought.
Thank you for all of your poems, you can read a selection of them here: Readers turn news to verse for National Poetry Day