Young killers took law into own hands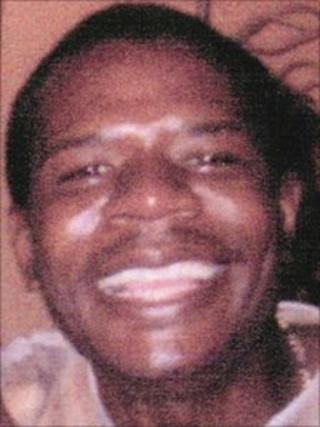 Two teenagers have been convicted of killing a man on the day he learned he was not going to be charged with sex offences.
A 15-year old boy was found guilty at the Old Bailey of the murder of Robert Daley while a 15-year-old girl was found guilty of manslaughter - both by a majority of 10-2.
Three months before he died Mr Daley was investigated by the police after the girl's sister, and another woman, alleged he had sexually interfered with them.
But on 23 April this year Mr Daley received a letter from the Crown Prosecution Service telling him no further action would be taken against him as there was insufficient evidence.
Unemployed Mr Daley, who had a severe drink problem and was known to smoke cannabis and, on occasion, crack cocaine, then telephoned the girl who had allegedly been his victim and spoke to her for little more than a minute.
The court was told he was abusive towards her but the contents of the phone call will never be known.
But she texted him soon afterwards, saying: "Stop calling and texting me. I really don't want anything to do with you... You are a perverted man and I can never forgive you."
Within minutes of that call her 14-year-old boyfriend was on his way to meet her sister, en route to Mr Daley's flat in Stockwell, south London.
None of the youngsters involved in the case can be identified for legal reasons.
'Intoxicated'
At 1751 GMT the boy and his co-defendant were caught on CCTV entering the block of flats at Fosbury House where Mr Daley lived.
They knocked on the door and the girl shouted: "I know you're in, I can hear the telly."
Jonathan Rees QC, prosecuting, suggested the boy persuaded the girl to come so he could trick Mr Daley into opening the door.
Toxicology tests showed Mr Daley had no cocaine in his system but was three times over the legal alcohol limit and would have been "intoxicated".
When Mr Daley let her in the boy followed. His partner remained in the lounge watching the television.
What happened next is unclear but at some point Mr Daley was stabbed five times with a knife.
Mr Daley staggered into the hall, shouting: "They've stabbed my artery" and then collapsed, bleeding heavily.
Two of the knife wounds penetrated his heart and he suffered massive internal bleeding and died in hospital. His assailants fled.
The boy threw the knife in a large rubbish bin but the girl told him: "Are you stupid?" and made him retrieve it. It has never been found.
They ran off and split up in Brixton, although they met up later that night and spent the night together.
The jury was shown a mobile phone photograph of the pair together - taken at around 0200 GMT at a friend's house - where they looked anything but upset by the day's events.
Family history
The girl had told one friend she had stabbed Mr Daley after he tried to touch her.
At her trial at the Old Bailey the girl burst into tears and claimed Mr Daley had indecently assaulted her before.
She said it had happened twice, the first time when she was just 12.
Wiping away tears and sipping from a glass of water, she said: "He touched me."
Details of the girl's family background emerged during the trial. Her father was already in prison in Britain when her mother was convicted of drug smuggling charges in Grenada and sent to jail.
The girl and her siblings, with apparently little involvement from social services, were split up among various relatives.
Around this time the girl, then aged 12, began spending time with Mr Daley and his partner.
'Lot of trouble'
The court heard the two sisters often went to Mr Daley to ask for money, even after the sex allegations were reported to the police.
In fact the defendants claimed that was their reason for visiting him on the day he died - the girl wanted to get money off him so she could go to a nightclub in Harlesden.
The boy later claimed he waited on the stairs while the girl went in to talk to Mr Daley but he said he then heard choking noises and went into the kitchen: "I saw him pinning her to the worktop.
"He had his left hand on her throat and his right hand was trying to touch her. She was trying to get his hand off her throat and also trying to keep him from touching her."
After the incident a friend of the boy said he had burst into tears and said: "I'm in a lot of trouble".
But by the time he was arrested by police the boy had regained his composure and said nothing during interviews.
Pregnant girlfriend
When he gave evidence the teenager soon found himself tripping up on his own lies.
Under cross examination by Jonathan Rees QC, the boy denied he had gone to the flat to "sort out" Mr Daley after he phoned his girlfriend, who was pregnant, and upset her.
He claimed it was a coincidence that he left her home to go to Mr Daley's flat only a few minutes after she received the call.
The boy claimed he had gone there after receiving a call from his co-defendant, who wanted to ask for some money, and he said he spoke to her on his girlfriend's mobile phone.
Mr Rees pointed out there was no such phone call recorded.
Several other elements of the boy's story did not ring true.
He claimed that after stabbing Mr Daley he had not spoken with his co-defendant or his girlfriend about the incident.
Mr Rees said: "You have just been involved with stabbing a man and you ran out in a panic and you didn't tell her (the girlfriend) anything about what happened?"
"No. I told her I was coming to her house. I didn't want to upset her because she was pregnant," said the boy.
The pair will be sentenced later this year.
Note: October 22. This story has been amended to change the headline and the introductory paragraphs to ensure it is factually based and could not be interpreted as commentary on the circumstances surrounding the case by the BBC.