Reaction to child benefit cuts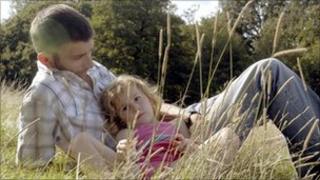 Chancellor George Osborne has announced that child benefit is to be axed for higher-rate taxpayers from 2013.
This will affect any couple where one parent earns upward of around £44,000. But critics have said single parents and couples on relatively modest incomes will be penalised.
Here is some reaction to the news from various charities, trade unions and other sources:
YVETTE COOPER, SHADOW SECRETARY OF STATE FOR WORK AND PENSIONS
Instead of boosting jobs and growth, the government is making families with children pay more.
We support child benefit for all children and all families. Of course there are difficult choices to make and we need more welfare reform, but it's better to get the economy growing faster and raise more tax from the banks than to cut support for children in middle-income families.
IAIN DUNCAN SMITH, SECRETARY OF STATE FOR WORK AND PENSIONS
Getting the deficit down is about taking tough choices. I don't love the idea of this - you know, as far as I'm concerned, it would be great to be in a perfect world where we didn't do this.
But when you're paying £70bn a year just to stand still in deficit payments to banks and countries abroad, you have to get that money out somehow.
MARTIN NAREY, CHIEF EXECUTIVE, BARNARDO'S
We don't want to see reductions in child benefit - we are a children's charity - but we are trying to be grown-up about it.
We have to do something about the budget deficit so, when a proposal is made that will save significant amounts of money without affecting the poorest, we welcome it.
BRENDAN BARBER, GENERAL SECRETARY, TRADES UNION CONGRESS
While the poorest will be hardest hit by austerity, [this] announcement on child benefit shows no-one is immune from the government's unwarranted rush to cut.
This is a big blow to the principle that has served Britain well for decades that welfare should be available to all, not just the poorest.
IAN COWIE, PERSONAL FINANCE EDITOR, DAILY TELEGRAPH
The coalition government now has a once-in-a-lifetime chance to reform the tax-and-spend policies it inherited in such a way to encourage more people to give up welfare and go to work. If that includes scrapping child benefit payments for higher-rate taxpayers, that may be a price worth paying.
Many high earners will resent these cuts but might well recognise that difficult decisions must be made to reduce government deficits and restore sustainable public finances.
Reducing middle-class benefits will also help to reinforce the message that we are all in this together - and reassure those who fear that the poor will suffer most from government spending cuts.
KATHERINE RAKE, FAMILY AND PARENTING INSTITUTE, WRITING IN THE GUARDIAN
There have now been a suite of measures that have hit those with children particularly - the abolition of the Child Trust Fund and reductions in child tax credit, for example. And this [child benefit cut] has come at a time when many families are already struggling to make ends meet.
Many will be left wondering why it is families with children who are taking the brunt of these cuts.
ANNE LONGFIELD, CHIEF EXECUTIVE, 4CHILDREN
Universal child benefit has long been recognised as a symbol of the value our society places on families, a point recognised by the chancellor in the emergency budget.
Cutting this support for 15% of families seriously undermines that commitment. Hard-working, middle-income families are already worried about how they will accommodate the cuts and tax rises announced in the emergency budget.
Removing their child benefit will be a damaging blow for families already feeling the squeeze.
ANASTASIA DE WAAL, DEPUTY DIRECTOR, CIVITAS
I think it's a justifiable move but it does need to be seen in the context of what this means for continued universal parental government support, particularly subsidised childcare.
At a time when cuts are having to be made I think this cut will least adversely affect higher earners.
But they will still feel it. It costs a lot of money to have children. Child benefit does have an impact even in families who have a pretty stable and solid income.
ALISON GARNHAM, CHIEF EXECUTIVE, CHILD POVERTY ACTION GROUP
I was amazed that George Osborne said it was the right thing to do because we are quite clear that it's the wrong thing to do.
It's very unfair that families with children should once again be taking the hit.
Child benefit is a strategic benefit that works. It's simple and everybody understands it. Even in better-off families parents face the costs of raising children.
KITTY USSHER, DIRECTOR, DEMOS
It seems totally insane that people who are not scrabbling around to make ends meet should be getting the same as those who are finding it hard.
If you are not living from hand to mouth you shouldn't have it.
KAREN, LONDON
I think it's scandalous. I am a full-time working mum who earns over £44k and I have to work to pay for the mortgage.
The extra money from the government helps pay towards my childcare. I work hard and miss out so much of my children and I have to work, but those on benefit seem to reap all the rewards. Who is going to help me if I start to struggle to make ends meet?
SALLY COPLEY, HEAD OF UK POLICY, SAVE THE CHILDREN
If the government cuts child benefit, we believe that the best approach is to stop it for the most wealthy to focus on families who need help most, and that it remains paid up to the age of 18.
But any savings from this move must be ploughed back into giving more assistance to the poorest children - and ensuring families are better off when a parent takes a job or increases their hours, as Iain Duncan Smith is proposing.
LUCY, EDINBURGH
Possibly the most sensible budget decision yet. Very few of those on high income are going to notice £20 less a week whereas those on lower income are much more likely to be reliant on it.
Sensible decision, but why until 2013? Surely money-saving is something the government need to do sooner?
LORD JONES, FORMER TRADE MINISTER
If you are one of the minimum wage receivers, or just above it, and are in a job and you see people on the dole, on benefit, not going to work [or] you are in the private sector, so you've taken all the cuts, the pay freezes and redundancies... at last somebody is saying, I am on your side.
MIKE BREWER, INSTITUTE FOR FISCAL STUDIES
Some people will argue that this measure is unfair to one earner couples because it penalises you only if you have a higher rate tax payer in the family.
In a couple where both work, they might have a combined income of £50,000 or £60,000 a year, but if neither is a higher rate tax payer, they will keep their child benefit. A one earner family with the same amount of earnings will lose their child benefit - and that does seem rather unfair.
FIONA WEIR, CHIEF EXECUTIVE, GINGERBREAD
This cut will unfairly impact on working single parents and single earner couples - compared to couples where both work.
It is very unfair that single parents will lose this vital family support at a much lower income than working couples.
If the government feels it has to target child benefit, it would be better to do this by keeping the universal nature of child benefit and using the tax system to target those on higher earnings.