Defence law changes for killing after domestic abuse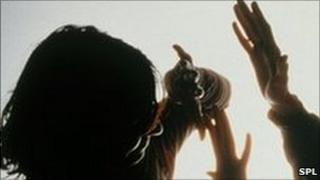 A change to the murder law has come into force, allowing people who faced domestic violence to claim they were forced to kill their abuser.
If they can prove they were motivated by "words and conduct" which left them "seriously wronged", then they can avoid a murder conviction.
It replaces the defence of provocation with one of "loss of control" caused by a fear of serious violence.
The Ministry of Justice said it would bring about "more just" outcomes.
The changes are based Law Commission recommendations about homicide law made in 2006, proposed by the then-Labour government in 2008, and finally passed into law in 2009.
The "fear of serious violence" defence could apply, for example, when a mother kills a man attempting to rape her daughter, a Ministry of Justice spokeswoman said.
Adultery defence
Men and women who kill after long-term abuse could use one of the partial defences, which replaces a requirement for them to have acted on the spur of the moment.
Under the changes, the partial murder defence of diminished responsibility has been replaced with "a modernised definition", based on the concept of "an abnormality of mental functioning which arose from a recognised medical condition", the ministry said.
Previously, adultery could count as provocation, but under the new loss of control defence, sexual infidelity - "real or imagined" - on the part of the victim does not constitute sufficient grounds for reducing murder to manslaughter, the ministry said.
Anti-abuse charity Women's Aid welcomed the changes.
Chief executive Nicola Harwin said: "The new revised partial defence of provocation should help deliver fairer treatment of domestic violence victims in cases where they have killed a violent and abusive partner, often following years of abuse.
"We also welcome the fact that infidelity will no longer be treated as an acceptable defence for anyone killing a current or former partner."