Asbestos victims' claims delayed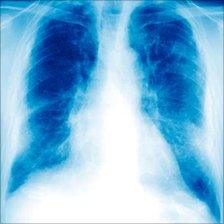 Asbestos victims face more delays after appeal judges referred their claims for compensation to the Supreme Court.
The judges could not agree on a High Court ruling that insurers are liable for damages from when the victims were exposed to asbestos.
Insurers argued it should be from the onset of symptoms, while lawyers for victims and their families said it should be from the time of exposure.
The lawyers said their clients faced "more confusion and uncertainty".
The 2008 High Court verdict was hailed as a victory for the victims. It stated employers' insurers at the time of exposure were liable to pay out on claims for mesothelioma caused by exposure to lethal asbestos in the workplace.
On Friday, three Court of Appeal judges found that in some of the 6,000 cases the money should be awarded to victims - although whether they will receive the money is not clear.
Uncertainty and confusion
But the judges said in other cases the responsibility lay with the employers' insurers at the onset of symptoms of the cancer, which in some cases can take 50 to 60 years to develop.
The 366-page judgement was so complicated that some of the victims' solicitors said they struggled to understand it.
But the details may prove to be irrelevant, because the judges gave the insurance companies permission to take their cases to the Supreme Court, said BBC reporter Maddy Savage at the Appeal Court.
This means that any compensation awarded by the court today could be put on hold.
Lawyer Helen Ashton from Irwin Mitchell, who represented one of the lead claimants in the case, said it was now a matter of pot luck as to which victims would be compensated and it would even leave business and insurance companies unsure of where they stood.
"For many, it will mean delays, more legal uncertainty and more confusion, as the very wording of their employers' insurance policies would need to be reviewed to see whether they can make a claim or not," she said.
"And, most tragically, it has added another layer on to what is already a complex claim, meaning that many victims of mesothelioma who have been awaiting the outcome of this appeal decision may not live long enough to know if their families will receive the compensation they need to provide financial security when they are gone."
Victim's relative Ruth Durham, whose father died from the fatal lung disease in 2003, said she was relieved to hear of the court decision which see said would see justice done for some mesothelioma sufferers.
But she added: "I think it is very sad that there is now a divide, with some victims and their families being compensated, and some not."
The nine-week High Court case in 2008 examined a number of cases where the insurers refused to pay.
They included Charles O'Farrell, a retired member of the Unite union who died in 2003 after being exposed to asbestos while working as a steel erector from 1964 to 1967 for Humphreys & Glasgow, which was insured at the time by Excess Insurance Company.
The employer ceased trading in 1992.
Excess Insurance argued it was not liable to pay because, according to the wording of their policy, employees had to "sustain injury" at the time they were working for the employer.
The Court of Appeal ruled Mr O'Farrell did not "sustain injury" until he developed mesothelioma many years later.
Unite joint general secretary Derek Simpson said at the time it was the "ultimate insult" for people suffering, or who have watched a loved one suffer, a painful and degrading death from industrial disease.
He accused insurers of taking premiums, but then relying on policy small print to avoid paying out compensation.
Related Internet Links
The BBC is not responsible for the content of external sites.