Saunders coroner calls more 'common sense' from police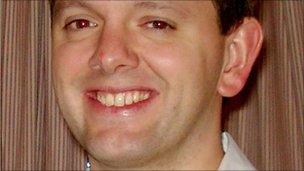 The coroner who presided at the inquest into the death of Mark Saunders has told the Home Secretary, Theresa May, more "common sense" is needed in firearms operations.
Dr Paul Knapman has written to Mrs May saying there is currently "slavish adherence" to written documents and protocols.
He said officers may not be able to "see the wood for the trees".
He listed six manuals which firearms officers have to abide by.
Two of the Metropolitan Police manuals are over 90 pages long.
Dr Knapman also said it would be an advantage in long-running operations for a very senior officer to review what is happening - someone with the confidence that goes with not being too "risk averse" - so they can change the tactics and strategy if needed.
The coroner has also written to the Metropolitan Police Commissioner, Sir Paul Stephenson, with his suggestions for improvements.