Sentencing Council to review assault terms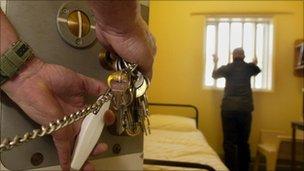 Criminals convicted of assault will be sentenced on the basis of the harm they caused their victims, under new plans.
The Sentencing Council is revising the guidelines for judges and magistrates in England and Wales.
Sentencing guidelines for assault offences are currently based on a description of the offence.
It is hoped the proposed changes will ensure a consistent approach to sentencing and make them more easily understood by the public.
Under the new proposed guidelines for assault cases, the court would determine sentences by considering "the offender's culpability in committing the offence and the harm caused, or intended to be caused", to the victim.
The review will affect a large number of cases, with 84,000 offenders sentenced for assaults in 2008, and the "clearer and more coherent decision making process" could be used as the basis for all future guidelines.
Currently, three of the four categories of assault occasioning actual bodily harm (ABH) include descriptions of premeditated assault with different levels of injury.
But many spontaneous assaults, including drunken violence in the street, do not easily fit into those categories.
It follows a landmark Court of Appeal ruling last December, when Lord Chief Justice Lord Judge increased the sentences handed out to three men who were jailed over deaths resulting from unprovoked street attacks.
"Specific attention should be paid to the problem of gratuitous violence in city centres and the streets," he said.
Lord Justice Leveson, chairman of the Sentencing Council, said: "Our revisions set out a proposed guideline that means any offence of assault can be met with a proportionate sentence based on a consistent framework.
"This will make it easily applied by judges and readily understood both by victims and the public."
In the consultation document, the council said judges and magistrates have often not followed the existing guidelines and there has been a "general trend towards longer sentences for all assault offences" over the last 10 years.
The 12-week public consultation on the new guidelines will end on 5 January 2011.
Related Internet Links
The BBC is not responsible for the content of external sites.