UK resumes Zimbabwe deportations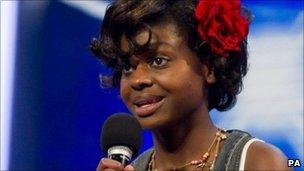 The Home Office says it will resume enforced returns of Zimbabweans with no legal right to be in the UK, after a four-year moratorium.
The courts stopped deportations to Zimbabwe in 2006 when judges ruled that the country wasn't safe.
That legal bar was lifted two years later, but the Home Office did not resume enforced returns immediately.
Some 13,000 Zimbabweans have sought asylum in the UK over the past five years and a third were granted asylum.
It is not clear when the UK Border Agency will attempt to organise the first flights - but they are likely to follow a forthcoming ruling on conditions in the country.
Immigration minister Damian Green said the decision to resume enforced returns reflected the "improved stability in Zimbabwe since 2009 and the UK court's view that not all Zimbabweans are in need of international protection."
"Those facing return will join the hundreds who have returned voluntarily, responding to calls by Zimbabwean Prime Minister Morgan Tsvangirai to return home and help rebuild their country," he said.
"The British Government takes its international responsibilities seriously and will always grant protection to those in genuine need, and continue to monitor events in Zimbabwe."
The decision to resume enforced removals comes after immigration officials undertook a fact-finding visit to the country to establish how the government would deal with anyone who was deported.
Some 13,000 Zimbabweans have sought asylum in the UK over the past five years. About a third of them have been granted asylum after saying they faced persecution for opposing President Robert Mugabe.
In practice 4,000 more were given some form of legal right to remain after the courts declared the country unsafe.
But the UK Zimbabwe Association said it wanted to work with the UK government to establish a voluntary return programme.
"Most Zimbabweans wish to go home and rebuild their country when the time is right," said co-ordinator Sarah Harland.
"ZA does not believe that this is the right time for enforced returns, with control of the state security forces remaining in the hands of the perpetrators of violence."
Ms Harland said that a recent human rights report had underlined that there had been no improvement in the rule of law - and the possibility of a decline.
And Amnesty International UK said the government's decision was "premature".
Its media director, Mike Blakemore, said: "We are dismayed at the UK Border Agency's sudden decision to resume forcible removals of rejected asylum seekers to Zimbabwe.
"Any decision to remove people must take into account the actual situation on the ground in Zimbabwe."
Since 2008, there has been a power-sharing deal between President Robert Mugabe's Zanu-PF and the Movement for Democratic Change, led by Prime Minister Morgan Tsvangirai. The parties are trying to agree a new constitution ahead of a referendum and elections in 2011.
Mr Tsvangirai, many of whose supporters sought asylum in the UK, has threatened to boycott those elections if there is a fresh outbreak of violence.
Donna Covey of the UK's Refugee Council said: "The government must ensure there is substantive evidence to prove these individuals will not be under personal threat of persecution or human rights abuses if returned to Zimbabwe.
"Moreover it is imperative the government offers support to the people they have returned and to monitor their safety, so they can be sure they are not sending people to further harm."
Related Internet Links
The BBC is not responsible for the content of external sites.