Detectives to get Facebook training to hunt killers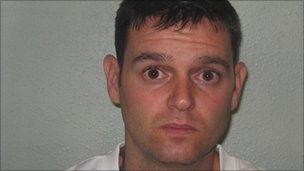 Detectives are to get training on using social network websites like Facebook and Twitter in order to catch killers.
The National Policing Improvement Agency (NPIA) is overhauling its training to bring it up to date.
Police are reportedly examining posts on Facebook made both before and after the murder earlier this week of 17-year-old Marvin Henry in north London.
Adam Mann was jailed for life this month for killing ex-wife Lisa Beverley after she taunted him on Facebook.
And in May 2008 19-year-old Vicky Couchman went missing in East Sussex. Her Bebo page was updated after her disappearance by her father Tony Couchman, who is believed to have killed her.
He was found dead in his prison cell earlier this year on the eve of his murder trial.
Deputy Chief Constable Nick Gargan, acting head of the NPIA, said: "This programme is a vital part of the career pathway for detectives and the new training covers sensitive areas of policing where limited guidance existed previously.
"These improvements are exactly what detectives need to tackle the challenges and complexities of modern policing effectively."
Around 3,500 detectives take the crime investigator's development programme every year.
Most of those trained by the NPIA will be from England and Wales but it works closely with Scottish forces and the PSNI and also makes courses available to the Serious and Organised Crime Agency and the UK Borders Agency.
The training course will also include sections on how to record allegations of domestic violence and rape and how to treat suspected "honour-based crimes".
Detectives will also be taught to recognise the symptoms of Post Traumatic Stress disorder in victims and witnesses to avoid adding to their trauma.
They will also be shown how to utilise a new national database of footprints made by specific shoes.
Related Internet Links
The BBC is not responsible for the content of external sites.