£1m black-market booze seized at UK ports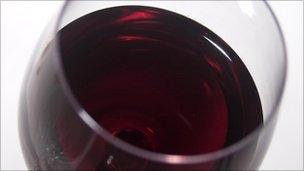 Illegally imported alcohol worth more than a million pounds has been seized by the UK Border Agency (UKBA).
During the last week of November alone, officials at ports in the south of England took more than 300,000 litres of beer, cider, wine and spirits.
The Agency said criminals were "trying to exploit the pressure on household finances by offering cheap booze in the lead-up to Christmas".
Alcohol for personal use only can be imported from within the EU.
Carole Upshall, UKBA regional director, said: "It is perfectly legitimate to shop in Europe and bring back alcohol for yourself but anyone who smuggles alcohol is effectively stealing from the public purse and from law-abiding taxpayers.
"The money from this kind of smuggling is often recycled into other forms of organised crime."
The smugglers would have avoided paying more than £900,000 in excise duty and VAT had their scam been a success.
Bob Gaiger, of HM Revenue & Customs, said: "Alcohol smuggling lines the pockets of criminals and deprives honest retailers of legitimate business."
The haul of alcohol found at Dover, Poole and Tilbury - which included more than 80,000 litres of Italian wine, almost 14,000 litres of vodka and more than 180,000 litres of beer - will now be turned into fertiliser, while the packaging will be recycled, the UKBA said.
Related Internet Links
The BBC is not responsible for the content of external sites.