Your austerity Christmas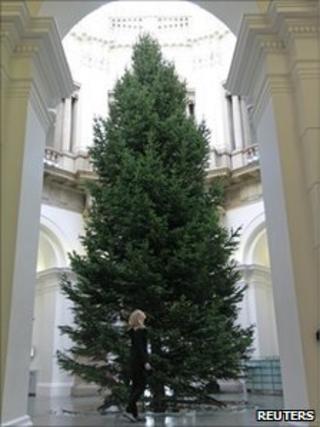 The season of goodwill is upon us. But at the end of a year punctuated by protests over public spending cuts, will you be scaling down your expectations this Christmas?
Christmas is usually a key sales period for retailers and businesses as people stock up on presents for their loved-ones. But at the end of a lean economic year, many councils and businesses have been deciding against a lavish festive spend.
The Tate Gallery in London unveiled its Christmas tree which is naked of decoration, while the city of Chichester was dubbed by some as the Ebenezer Scrooge of councils for deciding not to switch on Christmas lights.
We would like to hear from people around the world about how they will be celebrating Christmas.
Read some of your plans for Christmas on a budget: Your austerity Christmas