Anti-terror fund to get new focus - security minister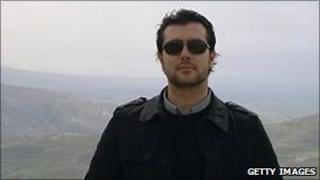 A £60m government anti-extremism scheme should be targeted at individuals in danger of radicalisation, not community groups, the security minister has said.
Baroness Neville-Jones said the Prevent project, adopted after the 7/7 attacks, should focus on those like Stockholm bomber Taimour Abdulwahab al-Abdaly.
It currently supports mainstream Muslim groups to counter Islamist extremism.
But some Muslims fear it is used to spy on communities, while other ethnic groups feel left out by comparison.
Prevent was one part of a four-pronged counter-terrorism approach adopted in the wake of the 2005 bombings in London. However, a parliamentary report in March warned that the emphasis on Muslims risked being "stigmatising and potentially alienating".
It was also revealed this week via the Wikileaks website that the UK's approach to home-grown extremism was criticised as having made "little progress" in engaging with the Muslim community, in a 2006 cable to Washington from the US embassy in London.
Strategy review
Home Secretary Theresa May last month announced a review of the Home Office strategy, overseen by the independent counter-terrorism reviewer, Lord Carlile of Berriew.
And Lady Neville-Jones told BBC Radio 4's Today programme on Wednesday that Prevent "doesn't do what we would like it to".
"What it would do in an ideal world is be very focused and give resources to tackling the kind of case we have just seen in the Swedish episode," she said.
"An individual has gone from being a perfectly normal upright member of a community with nothing to hide to being someone who actually acts against his fellow citizens."
Abdaly had been thrown out of a Luton mosque in 2007 for advocating violence but was not reported to the authorities.
Future intervention policies would require communities to be willing to tell the police or authorities that someone needed help, Lady Neville-Jones said.
After an initially "variable" response to Prevent, Muslim communities were becoming more aware of the risk of damage to their own standing as a result of individuals committing extremist violence, she said.
"It is a very small number of people but what they do is deadly," said the peer.
Cash would be needed for the "one-to-one, nitty-gritty process" of intervention, which could involve local councillors or other community leaders, said Lady Neville-Jones.
"It is resource-intensive and people-intensive and we have to have money to fund that kind of intervention. That's where the money needs to go. It shouldn't go on cohesion projects which make other communities feel jealous."
Labour's policy of multiculturalism was a "mistaken route" because it emphasised the differences between communities rather than bringing them together, the peer added.