Caste discrimination in the UK could be outlawed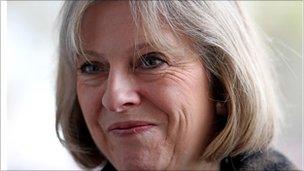 Discrimination on the grounds of caste exists in the UK, research suggests.
The study, by the National Institute of Economic and Social Research, found evidence of harassment in the workplace, in the provision of services and in education.
The government will now consider the evidence to determine whether there is a serious enough problem to impose a legal ban on caste discrimination.
The prejudice affects members of the mainly Hindu and Sikh communities.
A person's caste is their historic social standing and often refers to their forefathers' occupation.
Someone who works with animal products or in domestic services is often regarded as being of a lower caste than someone who is a landowner or priest.
A person's surname identifies what caste they come from which can then lead to bullying.
Hindu campaigners have long argued that members of the lower caste - referred to as Dalits or "untouchables" - suffer unfair treatment at the hands of higher caste members, even in second generation UK Asian communities.
Reena Jaisiah, 30, from Coventry, said she had been the victim of harassment throughout her whole life because she was of a lower caste.
"It started when I was at school, I experienced bullying and name calling," she said.
''It really affected my self-esteem and made me feel low and inferior."
Reena runs a family newsagents in Coventry and said the harassment continues now.
''I have a customer, who is from a higher caste than me and she refuses to make any physical contact with me.
"She will never taken any change from me because she doesn't want to touch me. This is a shocking practice of caste prejudice in this country,'' she said.
Caste discrimination has not been explicitly covered by British legislation before and ministers have previously said they did not think it was a problem in the workplace.
The report, which is due to be published this week, was commissioned by the Government Equalities Office after an amendment to the Equality Act 2010.
The findings of the report now pave the way to outlaw discrimination on grounds of caste and Home Secretary Teresa May will make the final decision which is expected early next year.