Gun laws are a 'complex and confused' mess, say MPs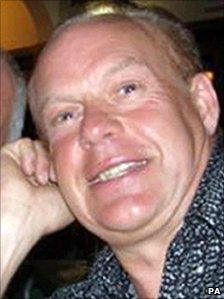 Gun laws are a "complex and confused" mess and tighter controls on firearms licences are required, MPs have said.
Replacing 34 laws applying to England and Wales with one system to cover all firearms could help cut gun crime, the Home Affairs Committee reports.
The review, launched after Derrick Bird shot dead 12 people in Cumbria in June, recommends criminals given suspended sentences be stripped of gun licences.
Campaigners say other recommendations would punish law-abiding gun owners.
Ministers say UK gun laws are among the world's toughest but that they will consider the report before deciding whether to tighten the rules further.
Shooting organisations had told the MPs that few people could understand the 34 pieces of legislation.
Committee chairman Keith Vaz said: "Current gun law is a mess. It needs to be simplified, [and made] clear and consistent to be properly understood by both those using firearms for legitimate purposes and those in charge of enforcing the law."
Bird, 52, turned a gun on himself after going on the rampage in west Cumbria.
Twenty years earlier he had been sentenced to six months in prison, suspended for a year, for stealing decorating materials from his then employer. He also had a drink-driving conviction.
However, Bird had been allowed to keep his shotgun certificate, obtained before his 17th birthday, because neither conviction warranted an immediate custodial sentence to trigger an automatic ban.
The report said: "We do not believe it appropriate for those convicted of offences which are serious enough to warrant a custodial sentence to retain their firearms.
"We are also of the view that those who receive shorter custodial sentences should not be allowed to possess firearms."
Last month, an independent review ordered by Cumbria Constabulary proposed that anyone handed a jail term of three months or more which is wholly suspended should be banned from owning licensed weapons for five years.
The committee also called for a review of the minimum age limits on the use of firearms and eligibility for firearms certificates.
About 1,000 people under the age of 18 have a licence, including children as young as 10, who are not allowed to use the guns unsupervised until they are 15, the MPs had heard.
Other recommendations included:
Tighter restrictions and clearer guidance to police on the granting of licences to individuals who have engaged in criminal activity
Raising application fees to cover the licensing costs
Consider requiring police to consult applicants' partners before deciding on licence applications
Greater enforcement of air weapon offences
The committee said it welcomed an agreement between the Association of Chief Police Officers and the British Medical Association that would see GPs alerted to every new and renewal licence application.
But it said there was no evidence requiring applicants to undergo a check with a specially-appointed medical examiner would "achieve the desired level of certainty in the licensing process".
It also rejected a proposal to ban storage of guns in homes to deter theft or misuse, saying holding weapons at central locations could even increase the risk of theft and would be unlikely to have an impact on owners intent on murder.
Latest figures show 138,728 people are licensed by police to hold firearms in England and Wales, while 574,946 people hold shotgun certificates. Separate laws apply in Scotland and Northern Ireland.
The criteria are tougher for firearms than shotguns because weapons that fire bullets must only be used for specific purposes, such as sports shooting on an approved range. Shotguns tend to be used in more general rural circumstances, such as by farmers who are protecting livestock from foxes.
The committee's suggestion of including shotguns in the tougher firearms restrictions would not be warranted, according to the British Association for Shooting and Conservation.
It welcomed the rejection of a requirement to keep guns and ammunition outside the home and of a reduction in the license term from five years to two.
However, it said there was no accurate evidence on costs to support an increase in licensing fees and said a minimum age could prevent young people being eased into the sport with increasing degrees of responsibility.
Countryside Alliance campaigns director Robert Gray said many of the proposals would penalise the law-abiding shooting community and do little to protect public safety.
"The vast majority of gun crime is carried out using illegally-held weapons yet only a tiny minority of the report explains how the government might address the problem," he said.
"Proposed restrictions on shotgun owners and young shooters, and the broad-brush involvement of GPs, domestic partners and increased licence fees would be hugely disproportionate."
Crime prevention minister James Brokenshire said: "Public protection is the first duty of any government and our firearms laws are among the toughest in the world.
"It is right that we keep them under review and we are prepared to tighten them further if necessary. Those controls must also be proportionate and fair."
Related Internet Links
The BBC is not responsible for the content of external sites.