Are you a Catholic woman planning to go on a pilgrimage?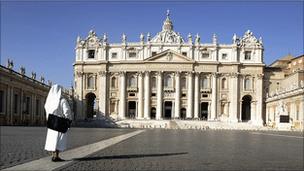 Three 60 minute documentary films are being made for BBC4 about the experience of being Catholic in Britain today.
As part of our research, we would like to talk to a wide range of women about their Catholic identity, and are particularly interested in women who are intending to go on a pilgrimage. We would therefore like to speak to women of all ages who are thinking of travelling to Lourdes (or other European shrines) in 2011.
We would like to speak to both seasoned pilgrims and those for whom this will be their first trip; to those travelling alone and also those in a group or bringing family; and to both those who are devout Catholics as well as those who may be less certain about their faith.