Royal Mail showcases 2011 stamps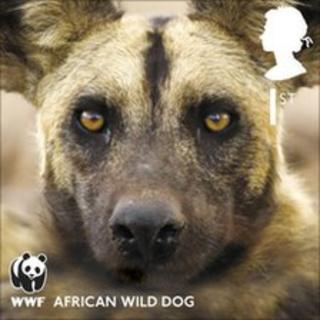 The Thunderbirds and musical theatre are among "the very best of British" topics set to be celebrated by Royal Mail commemorative stamps during 2011.
The series opens in January with a series called "FAB: The Genius of Gerry Anderson," marking the 50th anniversary of his characters, including Stingray.
Eight stamps celebrating popular musicals of the past 100 years in posters and photos follow in February.
The anniversary of the World Wildlife Fund will be celebrated in March.
The stamps marking the anniversary of WWF will feature portraits of ten animals - the African elephant, mountain gorilla, Siberian tiger, polar bear, Amur leopard, Iberian Lynx, red panda, black rhinoceros, African wild dog and golden lion tamarin.
A series called Magical Realms will reflect the legendary tales of King Arthur and Merlin, alongside the more modern novels by Sir Terry Pratchett and JK Rowling also in March.
In April, the 50th anniversary of the Royal Shakespeare Company will be marked with stamps showcasing six of the company's productions, and a miniature sheet of four stamps showing the theatres where the RSC has performed in Stratford-upon-Avon.
And in May, the stamps will feature Morris & Co designs for stained glass, wallpaper, fabric and ceramics.
Philip Parker, Royal Mail stamps spokesperson, said: "There's something for everyone in the first half of 2011 with musicals, magical realms and WWF just some of the themes dropping on the doormats across millions of homes in the UK and across the world."