'Millions' caught out by fraudsters in 2010 - survey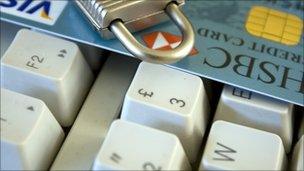 As many as 2.5 million people in the UK may have been taken in by scams during 2010, research suggests.
The projection was based on a survey of 4,732 people by Age UK which found that 29% thought they had been conned and that 17% actually had been victims.
Online deception was the most common fraud, followed by phone-based scams.
All age groups were targeted, however 17% of time share and holiday club fraud victims were people aged between 70 and 79 years old, the survey found.
Research also indicated that victims were reluctant to admit that they had been conned with only 8% of those fooled saying they had contacted police. Almost three-quarters did not tell a friend or family member.
Most people lost under £100, however 16% were cheated out of more than £500.
Helena Herklots, services director at Age UK, said: "The evidence shows that scamming is rife.
"We are working to raise awareness of the issue and provide information and advice to help older people avoid being conned.
"Remember, if it sounds too good to be true, then it probably is."
The survey was conducted by TNS on behalf of Age UK where they asked a series of questions by telephone to 4,732 people over three weeks in December.
Related Internet Links
The BBC is not responsible for the content of external sites.