Coverage of Yeates murder 'concerns' attorney general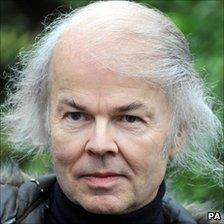 The attorney general is considering issuing a notice to remind the media that coverage of the arrest in the Jo Yeates murder inquiry must be fair.
Miss Yeates' landlord Chris Jefferies was arrested on Thursday, five days after her body was found in snow three miles from their Bristol flats.
The Contempt of Court Act restricts publication of information that could seriously prejudice a future trial.
Attorney General Dominic Grieve said if necessary he would take action.
In an interview for BBC Radio 4's World At One on Friday, Mr Grieve said: "We are considering what I've seen in newspapers today, and we will try to take such action as is right to ensure that the course of justice is not in any way impeded."
Former public school teacher Mr Jefferies, 65, was arrested on suspicion of murder in the flat above the one Miss Yeates had rented in Canynge Road, Bristol.
On Friday morning, police were granted a further 12 hours to question him.
Miss Yeates, 25, was found dead on Christmas Day, eight days after she was last seen on CCTV visiting an off-licence and two local supermarkets.
Post-mortem tests revealed she had been strangled.
Mr Grieve - the government's most senior legal officer - said it was not only newspapers which had to be careful about the sort of material published.
"Newspapers are under a legal obligation, indeed all media is under a legal obligation, in fact everybody who puts something on the internet is under a legal obligation, to observe the principles of the Contempt of Court Act," he said.
"If they don't, they lay themselves open to proceedings for contempt."
He said the contempt laws protected an individual going through the investigative and legal process to ensure a fair trial could take place.
Mr Grieve said that all national newspapers had legal teams advising them and were "pretty familiar" with contempt laws.
"I would simply ask them to reflect carefully on how they can provide proper coverage on a matter of public importance whilst at the same time, mindful of how our legal system works, they can also ensure that a trial process, if one were ever to happen, will not be prejudiced by material being published which may be irrelevant to any case that comes before the court."