Police to help vulnerable victims of antisocial crime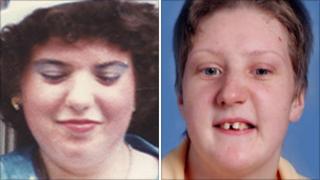 Eight police forces in England and Wales have launched a project to help vulnerable victims of antisocial behaviour.
The seven-month Home Office pilot is designed to help quickly identify and protect victims most at risk.
It will change the way police respond to calls and introduce a new system to more effectively log complaints.
It follows the death of Fiona Pilkington who killed herself and her disabled daughter after years of abuse.
They had suffered 10 years of torment at the hands of a gang of youths who taunted them and pelted their home in Leicestershire with stones, eggs and flour.
The projects, in Avon and Somerset, Cambridgeshire, Leicestershire, Lincolnshire, London, South Wales, Sussex and West Mercia, will run until July.
They will focus on creating an effective call-handling system, which will better identify the most vulnerable victims, and improve information-sharing between the police and other agencies like social services.
They will also engage with communities to "clearly set out the issues which are causing the most harm to individuals and neighbourhoods" and how they will be tackled, the Home Office said.
Kim Langley, from Fareham in Hampshire, told the BBC she was disappointed by the police response when she reported verbal abuse and damage to her home.
"They'd send somebody out - we normally got a PCSO [police community support officer] come round - and we'd give them all the details, they'd write it all down, off they'd go again.
"A couple of weeks later... we'd get a letter saying there was nothing they could do, after extensive inquiries, because there was no evidence for them to follow."
Crime Prevention Minister James Brokenshire said it was "not acceptable that those most in need either slip through the net or are plain ignored".
"The technology exists to allow agencies to introduce a smart way of handling such complaints and a simple way of sharing information - they need to use it," he said.
"It is essential those who raise the alarm and ask for help are listened to and their complaints acted upon promptly."
Repeat callers
Leicestershire Police was strongly criticised following the deaths of Ms Pilkington and her daughter, but Ch Insp Nick Glynn told the BBC that many improvements had been made since.
"One of the significant changes we have made is that we now record anti-social behaviour in exactly the same way as we do crime," he said.
"So we make sure we pick up people who are repeat callers and make sure they don't slip through the net."
Ch Insp Glynn said Leicestershire's involvement in the project would help its good practice spread to other forces.
But he said that in cases of "lower level antisocial behaviour", ordinary people could "take responsibility themselves" and reproach those causing trouble.
Home Secretary Theresa May has also called for communities to take action to help make antisocial behaviour "unusual, abnormal and something to stand up to".