Police ask News of World for new phone hacking material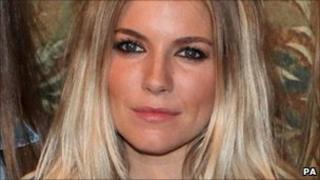 The Metropolitan Police has written to the News of the World requesting any new material they may have in relation to alleged phone hacking after the newspaper suspended a member of staff.
On Wednesday it emerged news editor Ian Edmondson had been suspended, after claims of phone-hacking in 2005-06.
The allegations are believed to have been made by actress Sienna Miller.
The paper has denied claims it made widespread use of hacking and said it would "co-operate fully" with police.
The News of the World's royal editor, Clive Goodman, was jailed for conspiracy to access phone messages after he had intercepted voicemails left for royal aides in 2007. Private investigator Glenn Mulcaire was jailed for six months on the same charge.
The paper's then editor Andy Coulson resigned - despite saying he had not been aware of what was going on - and is now Prime Minister David Cameron's director of communications.
'Zero tolerance'
The News of the World said the case was a one-off, but former employees have subsequently claimed the practice was widespread, and some of those who say they were targeted, including Labour politicians, have called for Mr Coulson to be sacked by the prime minister.
Despite this, Mr Coulson has received strong backing from No 10.
Scotland Yard said in a statement: "The Metropolitan Police Service has this evening written to the News of the World requesting any new material they may have in relation to alleged phone hacking following the suspension of a member of their staff."
Sienna Miller is suing the News of the World's parent company, News Group, and private investigator Glenn Mulcaire, accusing them of breaching her privacy and of harassment.
Court documents suggest that paperwork and other records seized by police from Mulcaire imply Mr Edmondson was linked to the hacking of the actress's phone.
Mr Edmondson's official title was assistant editor (news) and, until just before Christmas, he worked under the overall editor of the paper Colin Myler.
On Friday, a spokeswoman for the paper said: "We have received a letter from the Metropolitan Police and will co-operate fully".
Earlier this week, a spokesman said the latest allegation was the subject of legal action as well as an internal investigation and, if proven, "appropriate action" would be taken.
"The News of the World has a zero-tolerance approach to any wrong-doing," he added.
BBC home affairs correspondent Danny Shaw said police had refused to be drawn on what, if any, inquiries they had previously made in relation to Mr Edmondson and claims he was linked to the hacking of Miss Miller's voicemail.
Actress Sienna Miller is one of a number of people currently taking action through the courts claiming that their privacy was breached by the News of the World.
Representatives of comic Steve Coogan and TV presenter Chris Tarrant are also taking legal action after the Metropolitan Police confirmed their clients' personal details were in the possession of Mulcaire.
The News of the World is the UK's biggest selling Sunday newspaper, selling more than 2.7 million copies each week on average in November.