Ofcom 'not doing enough' for landline competition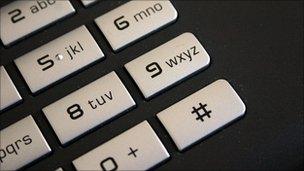 Communication industry regulator Ofcom has not done enough to increase competition among landline providers and to make switching providers easier, an MPs' report has concluded.
The public accounts committee also said Ofcom must do more to allow those that fund it to judge its performance.
It was impossible to determine if Ofcom gives value for money, it said.
Ofcom said it was "surprised" by the criticism about competition, saying that improvements had been made.
However, the report found an "overall positive picture" of competition in the UK communications market.
"The communications market is in most cases working well and consumers are enjoying the benefits of competition," said committee chairman Margaret Hodge.
"However, we are concerned that Ofcom has not done enough to deal with persistent problems such as the difficulty of switching telecom provider, and the limited competition in the fixed-line telephony market."
Ofcom's operating expenditure in 2009-10 was £122m, which is funded largely through licence fees and by the Department of Business, Innovation and Skills.
"Ofcom has successfully cut its costs compared with its predecessor regulators. But it needs to do more to allow the taxpayers and companies that fund its activities to judge its performance," Mrs Hodge said.
Ofcom said that it had made a series of improvements.
"As acknowledged in the report, Ofcom is reducing its costs by 28.2% on top of significant savings made since its creation," a spokesman said.
"On fixed line telecoms we are surprised by the remark about competition. In six years Ofcom - through regulatory intervention - has helped create one of the most competitive telecoms markets in Europe."
The committee also suggested that Ofcom could "do more" to tackle the volume of silent calls.
These occur when marketing firms dial several numbers at once but then fail to have a staff member lined up to speak when a call is answered. As a result, the recipient hears nothing on the end of the line.
Ofcom said more than 9,000 complaints were made about silent calls last year.
But since the start of February it has had increased powers to fine firms who consistently cause problems up to £2m.
An Ofcom spokesman said: "Ofcom called on Parliament for higher penalties which have just been granted. Ofcom will continue its drive to tackle this issue."
The regulator has previously fined nine businesses for making such calls, with Barclaycard receiving the biggest penalty allowed under the old rules of £50,000.
Related Internet Links
The BBC is not responsible for the content of external sites.