Gun smuggler Steven Greenoe pleads guilty in US court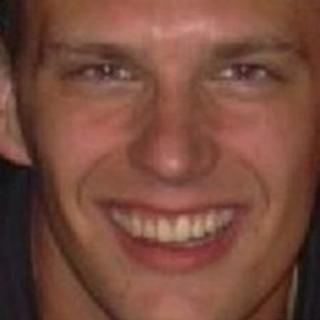 An American man accused of smuggling 62 guns into the UK has pleaded guilty in an US court.
Steven Greenoe, 37, who appeared in court in Raleigh, North Carolina, faces up to 30 years in prison and a $1m (£610,000) fine.
In exchange for federal prosecutors dropping 48 other weapons charges against him, he pleaded guilty to two counts of transporting guns outside the US without a federal export licence.
He is expected to be sentenced in June.
Arsenal
US prosecutors say Greenoe purchased in the US, and illegally transported to the UK, an arsenal of weapons: dozens of Glock 9mm pistols, dozens of Ruger pistols and pistols of other makes.
Agents arrested him in July at Raleigh-Durham International Airport, in North Carolina, after finding ammunition and disassembled pistols in his luggage as he was about to board a flight to New York.
Documents posted in US courts have revealed that US officials had questioned Greenoe on another occasion about dismantled guns in his luggage - this time on his way to Atlanta - but he talked his way on to the flight, before travelling on to Manchester.
One of the weapons allegedly bought by Greenoe has been linked to a drive-by shooting in Wythenshawe, Manchester, last October, in which a man was hit in the leg.
In addition, Merseyside police arrested two suspected firearms dealers in February and recovered three Glock pistols Greenoe had purchased in North Carolina the week before, investigators said.