Calls to split development fund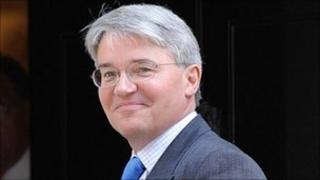 MPs say the Commonwealth Development Corporation (CDC) should be split up, after a report found it was failing to do enough to help the poor.
The House of Commons international development committee condemned pay at CDC as "excessive".
It said too few of its investments were in areas which most benefit the poor.
International Development Secretary Andrew Mitchell ordered a review of the organisation's work in October after reports of lavish expenses claims.
Lower salaries
The CDC, which is owned but not run by the Department for International Development, uses private equity funds to plough money into poorer countries with the aim of alleviating poverty by promoting economic development.
But the MPs' report said its development impact was "insufficient for a government-owned company whose net investments count as official development assistance".
And it added: "We believe the remuneration of CDC's executives is excessive and that high quality staff could be secured for lower salaries."
The committee said in future, executive pay should not be above what is necessary to recruit and retain the appropriate staff.
They want the fund broken up so that part remains as a so-called "fund of funds" encouraging other private sector cash.
But a large part of CDC's money should go into a separate fund focused on reducing poverty, even if it means earning a lower rate of return.
The MPs said DfID should take a much more hands-on oversight role and should call CDC to account for excessive pay.
And they said they were astonished that the British taxpayer had received nothing for the sale of a majority shareholding in a separate fund, Actis, that had been set up by the CDC.
Committee chairman Malcolm Bruce said: "There has been a lot of fuss about the high salaries at the government's development finance body, but CDC must do more to reduce poverty, especially in the world's poorest countries.
"It should be working in poorer countries and with poor people such as farmers and small business owners and accept lower returns."
David McNair, economic adviser at Christian Aid, said: "Andrew Mitchell's promised reforms of CDC can't come soon enough.
"This is only the latest of several investigations of CDC in recent years, all of which have concluded that the company should concentrate more on fighting poverty and less on supporting profitable industries in countries already popular with private investors."
CDC chief executive Richard Laing announced that he would stand down even before what is expected to be a harsh report by Mr Mitchell later this year.
Last year the public accounts committee criticised the ineffective oversight of the company after reports that Mr Laing's salary had risen to £970,000.
He has since taken a pay cut and waived bonuses.