MI5 seeks "mobile surveillance officers"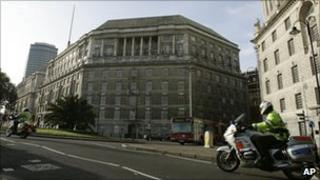 How observant are you when walking down the street? And do you think you could follow people around without them knowing? These questions are being asked by MI5 as it launches a new campaign to recruit "mobile surveillance officers".
The job involves watching and following people that the Security Service is investigating, whether on car or on foot, and in some cases also photographing them.
The campaign will be featured in radio ads, posters and magazines but also includes an online interactive game in which members of the public can get a glimpse of what the job might involve and see if they might have the right set of skills.
The game tests players to see how much they can remember of different scenes they have observed or conversations they might have overheard.
Blend in
Although MI5 says it is after a broad range of people, it is believed to be particularly keen to attract Asian women through the campaign - in turn this gives an indication of the type of people MI5 might be interested in following around and who would best blend in around them.
A glimpse of the kind of work a mobile surveillance officer undertakes has come from the inquests into the London bombings on 7 July 2005. Surveillance logs have been disclosed relating to the 2004 operation following a group of men who planned to use fertiliser-based bombs to attack targets in the UK.
The logs record details minute-by-minute of who went in and out of houses and where particular cars drove to. In this case, those who came under surveillance included the men who would later plan and carry out the bombings on London transport the following July.
The logs reveal a job which involves long periods of waiting around but which at any moment could require concentration when something finally happens.
Terrorist cells
MI5 has undertaken this kind of surveillance throughout its history. During the Cold War, its "watchers" would have followed suspected KGB officers around London and run observation posts outside the Soviet embassy to watch diplomats come and go, and try to establish who their contacts might be. Now the surveillance focuses on terrorist cells.
Carrying out surveillance on individuals can require large teams who rotate regularly so they are not spotted. In the past, MI5 has indicated that this means it can be at full stretch when there are major investigations going on such as the airline plot of 2006 which took up almost all of the surveillance capacity of the service.
New mobile surveillance officers get 75 days of training including in driving and map reading.
Although MI5 is not growing as fast as it did in the years after 2001, other jobs are also being advertised on its website.
Among the other staff being sought are carpenters whose starting pay of £27,250 exceeds that of a new intelligence officer. Mobile surveillance officers earn £26,250 to £29,946 plus overtime.