Coastguard consultation extended by six weeks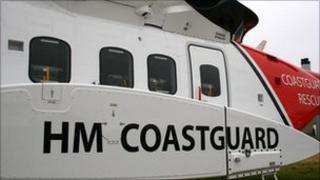 A decision over cuts to the UK's coastguard service has been postponed by six weeks after the consultation period was extended.
Ministers are looking at closing 10 of the 18 round-the-clock coastguard centres in an effort to reduce costs and modernise the service.
Critics of the plans argue the cuts will lead to a lack of local knowledge and may ultimately cost lives.
The 24 March deadline for submissions has been extended for six more weeks.
Transport minister Mike Penning said he had already received more than 1,000 submissions.
He told the Commons: "All of the control centres I have visited... accept that we have to modernise the service and go forward.
"The robustness and resilience of the service isn't there. We have had some fantastic submissions where they have actually engaged in going forward."
Labour's Katy Clark, MP for North Ayrshire and Arran, said the plans would see 226 of the 600 crew members lose their jobs.
This would mean "local knowledge would be lost", she said.
Conservative MP for Truro and Falmouth, Sarah Newton, said she welcomed the extension to the consultation period.
If agreed, the proposals would see the UK's only 24-hour coastguard centres based in Aberdeen, Dover and the Southampton/Portsmouth area. The other five would operate just during daylight.
Public meetings and marches have been held in coastal areas in an effort to save centres and raise public awareness.