Phone hacking: Met chief denies phone-hacking cover-up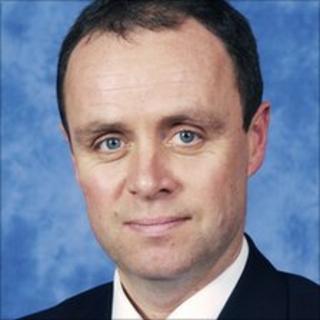 A senior Met Police officer has denied conspiring with the News of the World newspaper to protect journalists from phone-hacking allegations.
Claims by Labour MP Chris Bryant had been "materially wrong", Acting Deputy Commissioner John Yates told MPs.
He maintained that prosecutors had advised it was necessary to prove a voicemail message had been intercepted before the phone's owner accessed it.
The Crown Prosecution Service has denied defining this "narrow approach".
A spokeswoman said it would not be responding to Mr Yates's claim, but added it was standing by a letter written by the director of public prosecutions, Keir Starmer QC, to the Guardian newspaper last week.
In it he criticises Mr Yates, saying this was not the advice that had been given.
"My position is clear: a robust attitude needs to be taken to any unauthorised interception and investigations should not be inhibited by a narrow approach to the provisions in issue," Mr Starmer added.
Mr Bryant had accused Mr Yates of misleading Parliament by claiming, based on the advice he said police received, that there were only eight to 12 victims of News of the World hacking.
Appearing before the Culture, Media and Sport Select Committee on Thursday, Mr Yates reiterated that on that basis only "a very small number of cases" of phone hacking could be proven.
He said: "I do not want to get into a fight with the DPP. It's unedifying and unnecessary."
But he was adamant that the legal advice the Met received in 2009 was unequivocal.
Asked by Labour committee member Tom Watson whether he had suppressed wrongdoing by News of the World journalists, Mr Yates said: "Absolutely not."
'Join the dots'
His appearance before MPs came after he requested an opportunity to rebut allegations made by Mr Bryant.
Mr Bryant, who claims he was a victim of hacking, has said the Met failed to "join up the dots" of their original inquiry.
Scotland Yard launched a "robust" new investigation in January following new information.
The first investigation led in 2007 to the convictions and imprisonment of then News of the World journalist Clive Goodman and private investigator Glenn Mulcaire.
"Whatever the outcome of the future investigations the fact remains that throughout the Mulcaire and Goodman case and throughout the ensuing period until October 2010 the legal advice was unequivocal and, as I said, very proscriptive," Mr Yates told the committee.
"I have always cautioned on behalf of the original investigation that while suspects may have targeted many people as private investigators we could only actually prove the offence of voicemail interception in a very small number of cases."
Four alleged phone-hacking victims have reached out-of-court settlements with the newspaper, including celebrity publicist Max Clifford, who received a reported £1m.
Fourteen people, including football agent Sky Andrew, comedian Steve Coogan and sports commentator Andy Gray, are now suing News International.