Dubai police criticised by dead Briton's family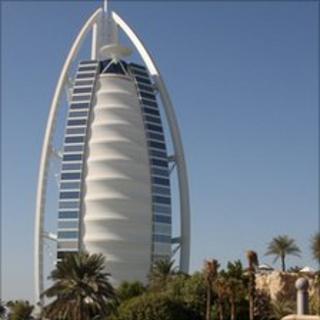 The family of a British tourist who died in police custody in Dubai has criticised police handling of the case.
Lee Brown, 39, from Ilford in east London, died on 12 April just days after being arrested over an alleged disturbance at his hotel.
His brother Steven has since visited Dubai to demand a full investigation.
The family says police carried out a second post-mortem examination without their consent, despite allegations that officers mistreated Mr Brown.
Steven Brown said: "We will not rest until the truth about Lee's death comes to light.
"We wanted to make sure that his death was being taken seriously and that a full and transparent investigation would be launched, without any police interference."
'Extraordinarily inappropriate'
The authorities in Dubai have said that Mr Brown, who was on holiday, hit his head on a wall while in police custody but that this did not cause his death.
The post-mortem examination said he had choked on his own vomit.
Police have denied claims they beat Mr Brown. The UK Foreign Office has urged Dubai authorities to carry out a full investigation into what happened.
Mr Brown's family believes a second post-mortem examination was carried out without their consent by pathologists instructed by the police.
Kat Craig, solicitor for the family, said: "It is extraordinarily inappropriate that the police, whose very conduct is under scrutiny, have been given apparently unfettered access to Mr Brown's body."
She added: "Crucial evidence may now be lost, and this casts real doubt on the credibility and independence of any investigation that may take place."
The family wants the British government to help with the immediate repatriation of Mr Brown's body so that an independent post-mortem examination can now be carried out in the UK.
Lee Brown was arrested at the Burj Al Arab hotel on 6 April after being accused of trying to throw a female housekeeper off a balcony.
Dubai authorities say he was in a "hysterical temper" after he was detained, and that the maintenance firm owner kept beating a metal mesh barrier in the police car as he was driven away.
Susanne Brown said: "Lee was a kind and loving person and the accounts put forward by the Dubai police are wholly out of character."
"But even if they were true, he did not deserve to die."